Capitol Riverfront Reaching Critical Mass
Posted by Mark Washburn on Tuesday, February 10, 2015 at 7:19 PM
By Mark Washburn / February 10, 2015
Comment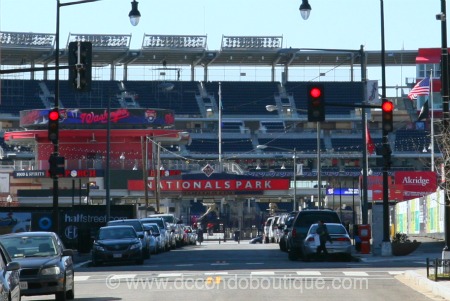 Nearing 50% build out, the residential inventory of DC's Capitol Riverfront/Navy Yard neighborhood is expected to double over the next three years, according to the annual report by the neighborhood's Business Improvement District (BID) presented last month at its annual meeting.  Real estate watchers agree 2014 was a big year for the Capitol Riverfront neighborhood!  Over the past year, eight new restaurants opened, now bringing the number to 27 restaurants; an upscale Harris Teeter market popped up; and Vida Fitness opened its doors at The Yards.  The Capitol Riverfront is DC's newest "hot" neighborhood located on the scenic river, merely 5 blocks south of the U.S. Capitol.

Located in the southeast and southwest quadrants of DC, the area has undergone a smooth transformation from an industrial area to a diverse mixed-use neighborhood.  The Capitol Riverfront, growing by leaps and bounds, now counts 4,700 residents, which means 600 new residents a year since 2009.  The BID annual report also revealed: there are 1,916 residential units under construction in the neighborhood; the Navy Yard/Ballpark Metro Station averaged 9,500 riders a day last year; and there were 3 times more Bikeshare trips (almost 50,000) to the Capitol Riverfront than 3 years ago.  The new DC United soccer stadium at Buzzard's Point is expected to generate more growth in the neighborhood.

On trend, the Capitol Riverfront neighborhood is shaping up as part of DC's movement into the forefront of the "green" movement.  The neighborhood reflects the best of urban living with a high walkability factor.  It is common to see walkers and joggers on the streets.  The area has easy access to parks and walking/biking trails, and enjoys a proximity to Capitol Hill.  The revitalization of this Anacostia River waterfront 500-acre area is on trend with its prime real estate and location.  As home to the Washington Nationals baseball team and stadium (Nationals Park), baseball tailgates, and the U.S. Navy Museum, the Capitol Riverfront/Yards Park public waterfront park enjoys live entertainment and free outdoor summer concerts, restaurants, a boardwalk, coffee shops and new retail.