Capitol Hill Real Estate is Smoking Hot
Posted by Mark Washburn on Monday, December 15, 2014 at 10:53 AM
By Mark Washburn / December 15, 2014
Comment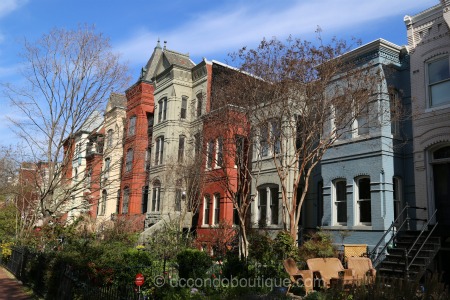 2014 has been a banner year for Capitol Hill real estate, with more than 200 homes selling within just 10 days of being listed.  Capitol Hill is the largest residential neighborhood in DC stretching from the U.S. Capitol along wide avenues, bordering Southeast and Northeast.  Its boundaries are the Anacostia River to the east, H Street corridor to the north, Southeast/Southwest Freeway to the south, and the Washington Navy Yard to the west.  Capitol Hill has earned a well-respected reputation for some of the best historic architecture in DC.

The median sales price in the Capitol Hill neighborhood of DC is up 6.5% from last year, to $692,000 this year.  Homes are on the market for an average of 28 days this year compared to 29 days last year.  Of the 200 homes on the market that sold in the first 10 days, 32 homes sold as soon as they hit the market.  The big winners?  Big four bedroom row houses and small two bedroom homes saw their prices increased the most.  Single-family home price increases  have outpaced price increases of condos and co-ops.

On Capitol Hill, new construction has also been selling quickly.   The fashionable 19-unit Maples development, located near historic Eastern Market and has seen brisk sales with over 70% of the units pre-sold.  The brand new condos are in a beautifully restored 1795 Capitol Hill mansion that is the oldest residence on Capitol Hill.  The Maples, located at 619 D Street, SE, is walking distance to the Eastern Market Metro Station, U.S. Capitol, shops and restaurants.
Capitol Hill is home to fun attractions like the farmers and vendors' Eastern Market, Barracks Row's restaurants and unique shops, and Union Station's railroad station and shops.  The neighborhood character reflects DC's diverse population with long-time residents, college grads, young families with kids, Hill staffers and empty nesters.