Capitol Hill Parks
Posted by Mark Washburn on Sunday, November 24, 2013 at 11:52 AM
By Mark Washburn / November 24, 2013
Comment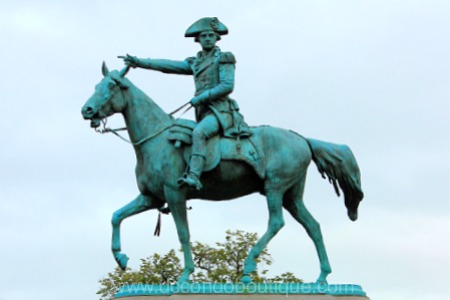 A stone's throw from the U.S. Capitol lie 59 parks in the DC neighborhood of Capitol Hill that bloom like an urban oasis in the middle of the world's busiest center of power.  Although most of the Capitol Hill parks are slivers of triangles and squares less than an acre in size, they provide an urban retreat with open green space giving visitors, residents and workers a place to relax and enjoy the outdoors.

All of the parks are located between 2nd Streets NE and SE and the Anacostia River.  The largest parks include the Folger Park at 3rd and D streets, SE; Lincoln Park at East Capitol and 11th Streets, NE; Marion Park at E Street and South Carolina, NE; and Stanton Park at 5th and C Streets, NE.

One of the largest parks is Folger Park.  It is nestled in a quiet residential area, has a unique fountain bench and is surrounded by 1,000 trees.  Many of the parks provide a quiet refuge from the hustle and bustle of Capitol Hill.  Most have a variety of trees, some have playgrounds and many enjoy shaded areas from trees, beautiful paved walkways and flowerbeds.

Most of the parks have a rich history: Folger Park was named after Charles J. Folger, Secretary of the Treasury; Lincoln Park features monuments to President Abraham Lincoln and Civil Rights Activist and Educator Mary McLeod Bethune; Marion Park memorializes distinguished soldier Francis Marion, a native of South Carolina, who fought in the revolution; and Stanton Park is one of the larger parks and named after President Lincoln's Secretary of War Edwin Stanton following the Civil War.