Capitol Hill Lofts
Posted by Mark Washburn on Friday, March 19, 2010 at 12:48 PM
By Mark Washburn / March 19, 2010
Comment
Re-development of Obsolete Buildings Drives Market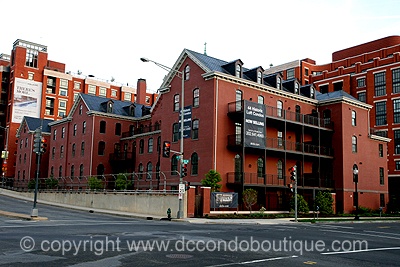 The Capitol Hill neighborhood of Washington, DC is home to several developments offering loft-style condos. The predominant style of these lofts is units in redeveloped obsolete buildings including schools, a church and phone company facility.

In most cases these are not true SoHo-style industrial conversions made famous by loft scenes in movies like Flashdance, Fatal Attraction, Big Daddy or Unfaithful. Lofts in DC tend to be "soft lofts" with many of the features of an industrial loft including high window and ceilings, exposed ducts and open floor plans. Where our loft inventory differs is with more defined living spaces such as closed off bedrooms and bathrooms and significantly more upscale finishes. You could think of these soft loft units as "loftominiums."

Capitol Hill Lofts developments include:
Capitol Hill DC developments with lofts currently listed for sale include: Bryan School; Landmark Lofts; Lenox School and Lovejoy Lofts.