Capitol Hill: DC's Power Neighborhood
Posted by Mark Washburn on Monday, July 10, 2023 at 10:39:20 AM
By Mark Washburn / July 10, 2023
Comment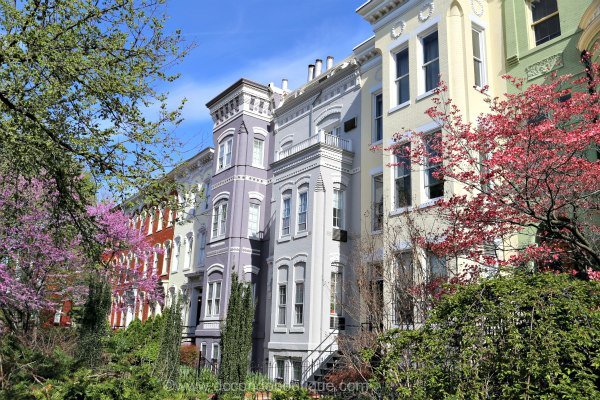 It's one of DC's oldest neighborhoods, but it's also not surprisingly DC's power neighborhood. After all, Capitol Hill has been around for more than 200 years, and its political ties are well documented.
Throughout the years, the historic district has served as home to countless members of Congress and their families. In fact, it's said some of our nation's most recognizable political figures have lived in the Capitol Hill neighborhood.
This politically connected section of DC is perhaps most notably known as the location of the US Capitol and the US Supreme Court, but the neighborhood also serves as home to the Library of Congress and the US Botanic Garden. It's the kind of neighborhood where tourists flock for the Smithsonian museums and the National Mall, but also where politicians and staffers head to work or head out for a bite to eat.
While you won't necessarily find the nightlife in Capitol Hill that you'll find in some other DC neighborhoods, you will find a neighborhood buzzing with its own power and unique appeal. In terms of available housing, it's likely you'll come across some new condos on the market, but also some old row houses.
What you won't find is a large selection of national retail chains, as Capitol Hill is mostly known for its locally owned businesses, shops, and cafes. Several restaurants sit along popular Massachusetts Avenue NE, while the nearby micro-neighborhood of Barracks Row is where to head for historic shops, dining, and more.
A visit to Eastern Market is an experience all its own, as this late 1800s-era market is packed with locally sourced food, arts, and crafts. There are also some parks to discover in Capitol Hill, such as Lincoln Park, where you'll find a statue of President Abraham Lincoln and one for educator and activist, Mary McLeod Bethune.
Search Capitol Hill Condo Developments