Capitals T.J. Oshie Buys in McLean
Posted by Mark Washburn on Monday, November 20, 2017 at 4:51 PM
By Mark Washburn / November 20, 2017
Comment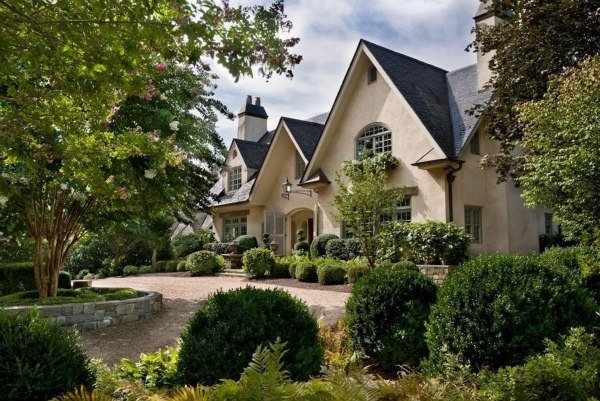 One of the DC area's most recognizable sports stars just cashed in on a pricey piece of McLean real estate. T.J. Oshie, forward for the Washington Capitals, recently signed off on a new contract to keep him on the home ice, as well as a contract tying him to a new home in McLean.
Oshie's latest $5.2 million deal translates to a five-bedroom home for his family, complete with six fireplaces, an outdoor swimming pool, a library and a media room. Constructed in the mid 1990s by the previous owners, the European-style home reportedly was sold by Ray Ritchey, the senior executive vice president of Boston Properties. Ritchey and his family also still own another nearby property and sold a third local property just last year.
The home wasn't on the market very long. Originally listed at $5.475 million just last month, the Oshies weren't the only people to put in an offer. The more than 7,500 square foot home includes three levels of living space, complete with a total of seven bathrooms, a family room, living room, dining room, as well as breakfast room and kitchen. This gives Oshie, his wife and their children plenty of room to spread out as they make the grand home into their own.
TJ Oshie joined the Capitals two years ago in a trade from St Louis. Earlier this summer, he signed off on an eight-year deal to keep him in the DC area, worth a total of $46 million. Off the ice, he's certainly scoring big points for his choice in real estate, as well.
McLean is already home to several big names in the political field, with members of congress, area businessmen and diplomats all sharing the same community. The location is well known for its luxurious homes, with some of the nation's most exclusive and legendary homes found in McLean.