Can't Afford Georgetown: Try Glover Park
Posted by Mark Washburn on Monday, October 29, 2018 at 11:28 AM
By Mark Washburn / October 29, 2018
Comment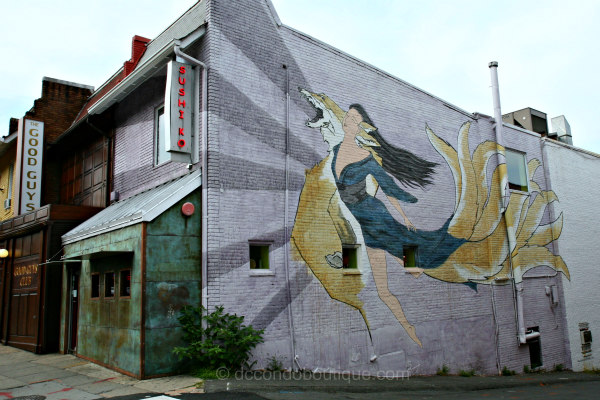 If living in Georgetown makes your wish list but not necessarily your budget, you may want to try searching in nearby Glover Park. Perhaps a more affordable option than its pricy neighbor to the south, Glover Park has plenty to offer residents.
With the convenience of an urban setting, yet the enjoyment of a small town-like setting, some compare Glover Park to a tiny community, set right in the middle of everything. Found between an extension of Rock Creek Park and Wisconsin Avenue, Glover Park sits just to the north of Georgetown, but feels somewhat removed from the rest of the city.
That's likely due, at least in part, to the two miles it sits from the nearest Metro station. While some might see that as a negative, many living in this small community view it more as an advantage. Residential prices are commonly lower, attracting a mix of residents, from university students to retirees, families to young professionals.
Housing options range greatly too, from cozy condo units to larger row houses and some single-family homes, offering up plenty of variety for current and prospective residents. This diversity also leads to a range of price points, from under $200,000 to upwards of $1 million. Despite a recent uptick in prices, the neighborhood still hasn't reached the home prices of some other surrounding communities.
New residents are continually attracted too by some of the other offerings of the community. An elementary school sits in the middle of Glover Park while a number of unique restaurants sit along a three-block stretch of the neighborhood's eastern side.
A new Trader Joe's is slated to open next year, part of a larger mixed-use development coming to the neighborhood. You'll also find some foreign embassies in the community and a popular softball league that calls Glover Park home.