Burnham Place is Part of Revamped Union Station
Posted by Mark Washburn on Sunday, March 27, 2022 at 8:24 PM
By Mark Washburn / March 27, 2022
Comment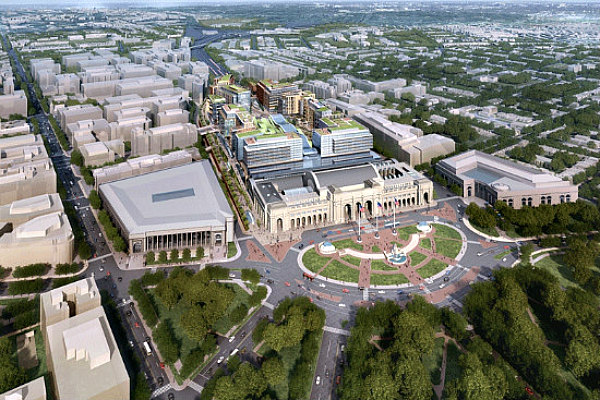 A new mixed-use development is headed to DC, with plans to join the revamped Union Station facility. The Burnham Place at Union Station condos are still in the pre-construction phase but could eventually bring 1,300 new residential units to the area.
The idea is to create a massive new development above the Union Station rail yard. Along with residential space, the large development of Burnham Place will also offer some hotel space, retail space, parks, and plazas.
Current projections suggest along with the new residences, there could be more than 500 hotel rooms, 1.5-million square feet of office space, and around 100,000 square feet of retail space.
The idea is to transform the rail yard and overpass into a new and exciting commercial neighborhood. Plans call for adding an elevated greenway for runners, bikers and walkers that directly connects to the NoMa neighborhood.
Plans additionally include some other pedestrian connections for other nearby neighborhoods, as well as new station entrances off H Street. Some of the biggest issues proponents of the project have faced include the number of parking spaces, as well as the pick-up and drop-off area.
In the future, usage at Union Station is expected to increase substantially, and Union Station needs to have the ability to handle larger crowds. It is already the region's largest transit hub.
An estimated 100,000 people pass through it every day. On a yearly basis, that's about 37-million people.
To add to that, Amtrak is expecting a massive increase in passenger traffic over the next couple of decades. The idea is to make the station more visibly appealing, as well as more functional when it comes to handling the larger crowds.
The Union Station Redevelopment Corporation has been coordinating with Amtrak to modernize and expand Washington Union Station to support the area's future growth needs. Goals include making travel more efficient, safer, and making it a positive experience for visitors.