Burleith is Not in Georgetown's Shadow Anymore
Posted by Mark Washburn on Thursday, July 21, 2022 at 9:43 AM
By Mark Washburn / July 21, 2022
Comment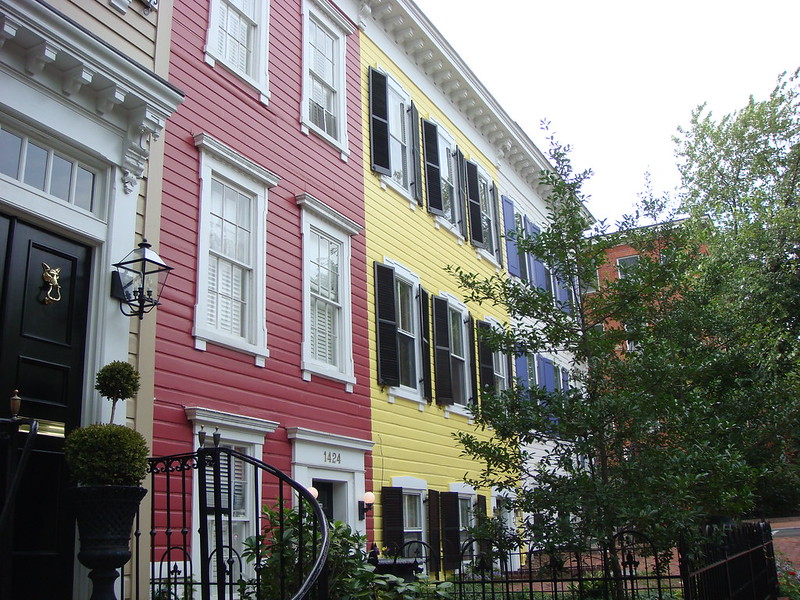 Photo: Jonathan Coffey
It may be located simply a short stroll away from Georgetown, but Burleith has finally emerged from its popular neighbor's shadow. Virtually surrounded by green space today, the leafy community of Burleith is now full of families.
Once mostly a destination for older adults and college students, Burleith may not be as well-known as some of its nearby neighbors, but for some lucky residents that's part of its appeal. The attractive neighborhood is full of rowhouses today, but it was once marketed towards middle class residents.
Some of the very first homes were moderately priced and built up around the 1920s. Prior to that, much of the area we now call Burleith was simply fields and woods.
Part of the neighborhood today looks much different than it once did. It's a gated part of Burleith that's now known to attract the likes of politicians and other area business leaders.
Bordered by Georgetown to the south and Whitehaven Park to the north, Glover Archbold Park sits to the west of the neighborhood. The Duke Ellington High School of the Arts sits right in the neighborhood and holds a spot on the National Register of Historic Places. The private Washington International School is also located nearby.
While the neighborhood has finally come into its own, it's still just a short walk away for many Burleith residents to eat out at Georgetown restaurants and enjoy the surrounding communities. The homes of Burleith are served by several Metrobuses and the nearest Circulator stop is also simply a short walk away from area homes.
Over the years, the Burleith Citizens Association has worked to keep Burleith attractive and limit traffic and noise concerns in the neighborhood. The association is also known to plan events, picnics, and other social activities for its residents throughout the year.