Buchanan Park: Capitol Hill New Town Homes
Posted by Mark Washburn on Monday, October 1, 2018 at 7:57 PM
By Mark Washburn / October 1, 2018
Comment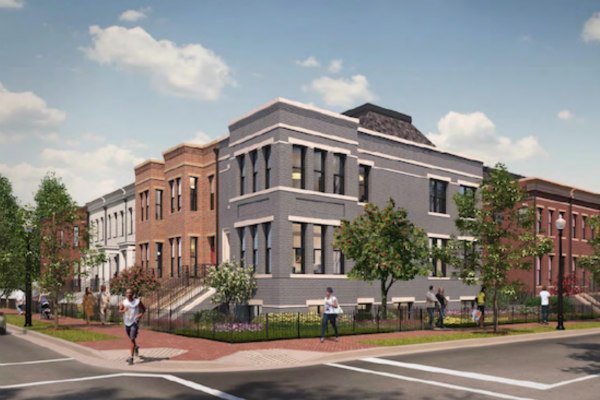 With the enjoyment of large, new construction town homes and plenty of appeal, Buchanan Park emerges as one of the most inviting new options for buyers in the Hill East neighborhood. Priced starting above $1 million, the Townhomes at Buchanan Park all feature at least three-bedrooms, some of which also offer a den, while others allow space for an additional one-bedroom in-law suite.
With large roof terraces too, the multi-level town homes come complete with high ceilings, a kitchen island, stainless steel appliances and the convenience of private garage parking. Designed to compliment the existing traditional row houses of the area, the brick town homes effortlessly blend in with the surrounding neighborhood. In addition to the three-bedroom town homes, the Buchanan Park property also offers up the option of four-bedroom town homes with private elevators and a roof terrace.
That's, of course, on top of the other new options in the same area, as Buchanan Park is also home to some single-level condos, at home within the reimagined old Buchanan School building. First constructed in the late 1800s, the more than century-old building is now home to more than three-dozen luxury units itself, making up the Buchanan School condos.
Common features of the town homes and condos of Buchanan Park include marble and porcelain tile, top-of-the-line stainless steel appliances and some custom cabinetry. As well, you'll also find such desirable additions as white oak hardwood flooring, crown molding and other luxury features.
The sophisticated new homes additionally offer the advantage of a Capitol Hill address. The desirable setting puts new residents within easy walking distance of the Metro, plus dozens of restaurants, shops and entertainment options.
The historic neighborhood is filled with important federal sites, landmarks and residential properties, now further accented by new housing selections, including the new town homes of Buchanan Park.
Inquire For Additional Information About Buchanan Park