Brookland: Where Rome Meets Washington
Posted by Mark Washburn on Friday, July 13, 2018 at 7:17 AM
By Mark Washburn / July 13, 2018
Comment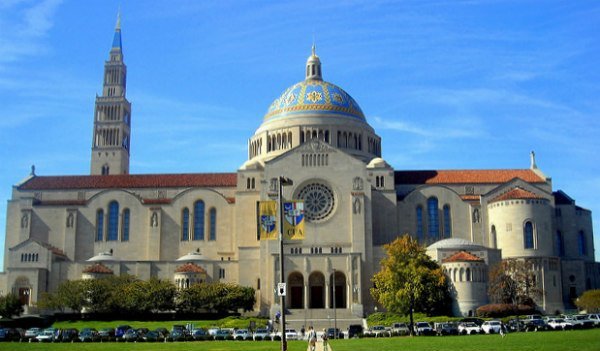 Photo: Josh
Filled with charming homes, a generous amount of art and performance space and chapels, Brookland is, in sense, a place where Rome meets Washington. This unique area gains its "Little Rome" moniker from all of the Catholic churches, chapels and monasteries that dot the area.
The neighborhood, after all, is home to the stone buildings of Catholic University, and to North America's largest Roman Catholic Church. It's additionally home to a more than century-old monastery, and a shrine dedicated to the legacy and life of Pope John Paul II.
The strong religious connection of the neighborhood, however, is just part of its appeal. Brookland is also home to a large artistic community. You'll find a number of galleries here, dedicated to crafters, painters and potters. Visitors can find everything for sale here from paintings to pennants and other souvenirs.
As well, Brookland is additionally known for its dance community, with one location, in particular, featuring more than 100 performances each year. Along with the arts district, you'll also find plenty of space to grab a meal or a drink.
Once farmland, Brookland has grown considerably over the years and decades. Now a blend of the arts, the Catholic faith, academics and a strong sense of community, Brookland is easily one of the most desirable locations in DC for a variety of reasons.
Mostly including detached homes; you'll also find some condos and some rentals in the neighborhood. There is also some new development, including along popular 12th Street, now home to a variety of retailers, restaurants and bars, plus soon to include some new living options.
Home to young families and college students; Brookland is a place that blends the old with the new. From the tradition of the Catholic Church to its artistic side, the neighborhood is an enjoyable place to live and to visit.