Brookland Proving Popular
Posted by Mark Washburn on Friday, August 11, 2017 at 2:47 PM
By Mark Washburn / August 11, 2017
Comment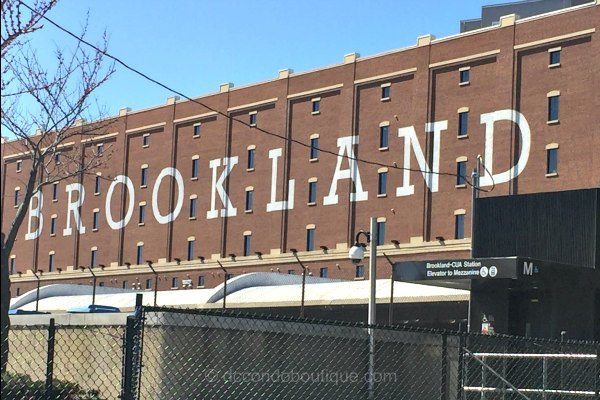 With a small town vibe, the charming community of Brookland continues to attract new residents with affordable homes and charming appeal. The area once marketed towards those looking for a more 'country-like' atmosphere outside of DC, has now evolved into a blend of housing, retail and restaurants, with new redevelopment mixed in with older structures.
Mostly centered along 12th Street NE, much of the newer development in Brookland is close to the Metro stops. There are also new restaurants, though, popping up next to more established ones along 12th Street NE. The neighborhood's walkability and ease of reaching downtown proves appealing to new and established residents.
As well, a future extension of the Metropolitan Branch Trail will take walkers and bikers along an eight-mile stretch, providing plentiful options in outdoor recreation. There are also the existing annual community events in Brookland, from a house and garden tour each summer to a fall festival in late September. In addition, residents come together for an annual garage sale, plus music and the arts.
Also home to Catholic University, religious institutions dominate the community, leading some to commonly refer to Brookland as 'Little Rome'. One of the most prominent new additions to Brookland as of late, though, is Monroe Street Market. This mixed-use development opened just a few years ago, bringing new restaurants, retail and housing to the area.
It's also credited for spurring even more new development in the Brookland area. That rise in development is also suspected by some of boosting residential real estate prices. Over the past year, prices have ranged from a one-bedroom, one-bath condo on the market priced in the lower $200,000s to a spacious, single-family home priced at nearly $1.5 million.
With a rise in popularity, though, there's also a push by some longstanding residents to keep some of the charm of Brookland in place for generations to come. The key now appears to be in balancing the popularity of new development with the desire to preserve green space and the area's appealing small town vibe.