Brookland is Alive with Art
Posted by Mark Washburn on Monday, August 22, 2016 at 6:42 PM
By Mark Washburn / August 22, 2016
Comment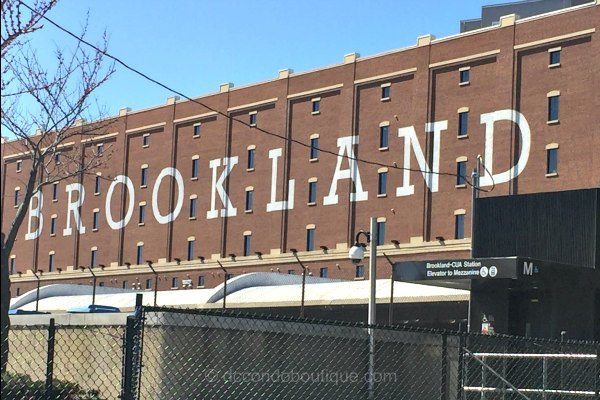 Once limited by just a few places to go and visit Brookland is now teeming with the arts, from its decades old theater and community studio to its live music and popular Arts Walk. The area has seen a lot of development in recent years, including the hundreds of newly populated apartments that make up the Monroe Street Market.
While the long standing Dance Place offers affordable dance classes for kids and adults, it has also grown into a place for after-school programs, life-skill classes and job training. Meanwhile the popular weekly Third Thursday during the summer months provides free dance and music to visitors, while also giving local artists a location to show and design their creations within Arts Walk.
Consisting of more than two-dozen artist studios, this diverse destination gives more than 40 artists a chance to showcase everything from hand-carved sculptures to paintings, while also allowing for the DC creative community to connect with the many open houses and special events. There is also a flexible arts space providing another 3,000 square feet of artist workspace within the Edgewood Arts Building.
In addition, Brookland plays host to a farmer's market, film screenings and beer gardens, plus offers locally produced items for sale such as jewelry, locally printed stationery and artistically created accessories made of recycled materials. There is also the opportunity for budding photographers to perfect their craft through photo shoots and onsite classes.
Meanwhile, Brookland enjoys an eclectic mix of secondhand craft shops, a tavern with dozens of different American-made craft beers on the menu and yet another unique bar constructed from old shipping containers and original exposed brick walls.
From family-friendly restaurants to local hangouts, Brookland offers it all. Whether you are craving a wood-fired pizza, an organic meal that fits your own individual taste, designer fashions on a budget or simply an interesting location to take a weekend stroll, Brookland is truly alive with the arts and much, much more.
Brookland Homes and Condos For Sale
Brookland Homes For Sale