Brightwood Offers Small-town Ambience
Posted by Mark Washburn on Friday, June 16, 2023 at 4:46:22 PM
By Mark Washburn / June 16, 2023
Comment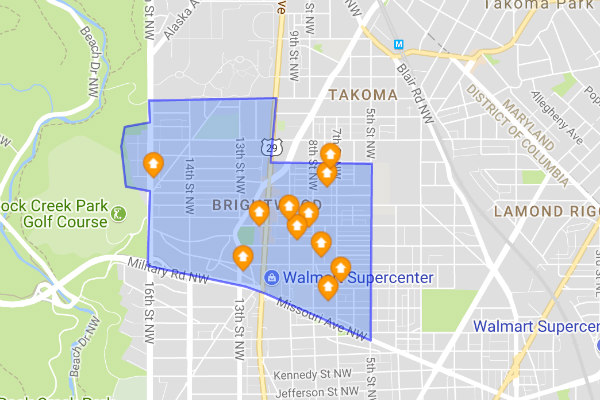 While tourists often flock to certain DC neighborhoods, Brightwood offers more of a small-town ambience, with quiet, tree-lined streets and mostly single-family homes with spacious front porches. Most of the homes in this neighborhood tend to be older, yet many of them have been well cared for.
While you won't much in the way of hip stores, bars, or cafes in Brightwood, or even a Metro station within neighborhood limits, Brightwood remains popular with buyers who understand the neighborhood, thanks to some of its other noteworthy attributes. The homes in the neighborhood are often well-kept, with moderately sized bungalows, Colonials, rowhouses and duplexes for buyers to choose from.
Many residents have lived in Brightwood for years, but single-family homes are mostly what you'll find in the neighborhood. This isn't the kind of place to move to if you hope to live close to stores, restaurants, and bars, because there's not much else to choose from that's actually in Brightwood.
Still, you might come across some neighborhood favorites, such as an Art Deco dive bar that's been in the area for decades, or a long-standing soul fusion hot spot that stands on Kennedy Street. You also may find a few nearby coffee shops, taverns, and fitness studios living in Brightwood.
Just adjacent from Brightwood Park, the Brightwood neighborhood also happens to border popular Rock Creek Park and its nature trails, as Kennedy eventually leads on to the park. As well, there's a nearby farmer's market for shopping for fresh food and produce.
If you want to experience other options closer to home, you can always head to nearby Takoma for its shopping and dining. As Brightwood offers a mix of suburban and urban flair, the nearest Metro station is about a mile away, but there is a bus route that comes through the neighborhood, via Georgia Avenue.