Brightwood: DC's Tranquil Neighborhood
Posted by Mark Washburn on Wednesday, July 25, 2018 at 9:39 AM
By Mark Washburn / July 25, 2018
Comment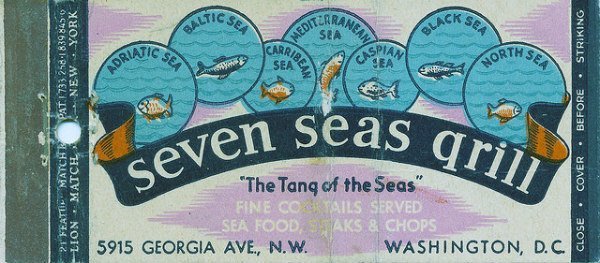 Photo: StreetsofWashington
With welcoming homes and tree-lined streets, tranquil Brightwood is also home to ball courts, parks and the flair of suburbia. Some equate the feel of Brightwood to that of a gated community, minus the gates, complimented by an active group of citizens consistently working to better the area.
A mix of single-family Colonials, bungalows, rowhouses and duplexes, it's common to find porches lining the front of homes and wide alleys running alongside the back of homes. This modest neighborhood has seen its ups and downs over the years, but these days residents and visitors are more likely to find simple beauty in the community's towering oak trees and spacious lots.
While you'll find some major retailers in the area, you'll also find a select number of more unique offerings in the neighborhood. From area conveniences to parkland, there's plenty to enjoy within the peaceful nature of the community. While there aren't any Metro stations specifically in the neighborhood, the homes do sit within just a short walk of public transportation.
Brightwood, meanwhile, is also home to historic sites, some of which date back to the Civil War. From the historical significance of the Brightwood Heritage Trail and the old Fort Stevens battlefield to new development, Brightwood easily blends the old with the new.
You'll now find new restaurants, retailers and condos, mixed in with some of the older structures and sites. The neighborhood's also the location of several annual festivals and events, along with the nearby offerings of Rock Creek Park.
It's the peacefulness of the area, though, that easily transcends the rest. The well-maintained homes and properties are a big part of the Brightwood neighborhood's appeal; a community of long-standing residents mixed in with young families, all coming together to make up one of DC's most tranquil and inviting communities.