Bloomingdale Offers Quintessential Row House Living
Posted by Mark Washburn on Tuesday, May 16, 2023 at 10:56:20 AM
By Mark Washburn / May 16, 2023
Comment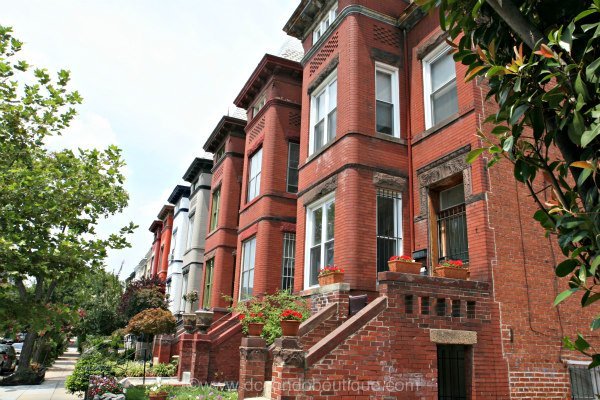 For quintessential row house living in DC, Bloomingdale offers some great options. Existing on land originally traced back to the old Bloomingdale Estate, the 10-acre estate was eventually expanded by its owners, then later sold off in the late 19th century.
Today, the neighborhood is still full of some of the city's best-preserved row houses. This former streetcar suburb boasts designs from the likes of Francis Blundon and Harry Wardman.
It's said Warman was the force behind around 180 homes in Bloomingdale. The Wardman row houses in Bloomingdale were usually constructed as single-family row houses with limestone trim and a brick façade.
They usually include a bay window in the front and have oftentimes been renovated in more recent years to showcase some of their original character, while modernizing the interiors for today's buyers. Wardman was just one of several builders who constructed homes between the late 1800s and the early 1900s in Bloomingdale.
As for Blundon, he's credited with constructing or co-building more than 200 Bloomingdale buildings and has been described as a "pioneer builder" in the neighborhood. Many of Blundon's designs were built along 1st Street, which is also where he once lived with his own family.
The Victorian row houses of Bloomingdale often originally came with maids' quarters in the basements, an attic, and even upstairs sleeping porches. While a large number of the old row houses remain single-family homes today, some have since been converted into condos.
Today, the Bloomingdale Historic District is bounded by Channing Street, North Capital Street, Florida Avenue, and 2nd Street. Along with its row houses, the Bloomingdale neighborhood is also home to parks, restaurants, music venues, and bars.
Crispus Attucks Park features some benches, an open field, and some shade trees. The one-acre park was formed a few decades ago and named to honor the life of a former slave.
Search Bloomingdale Condo Developments