Bloomingdale Offers Beautiful Row Houses
Posted by Mark Washburn on Monday, December 14, 2015 at 10:25 AM
By Mark Washburn / December 14, 2015
Comment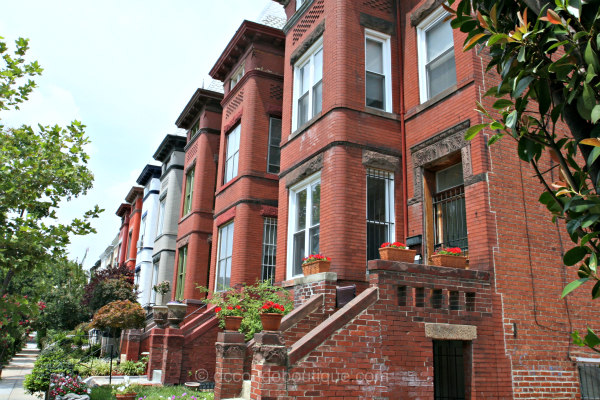 Affordable but still edgy, ultra-hip Bloomingdale neighborhood in DC is the area around North Capitol Street and Florida Avenue, NW.  Bloomingdale is located in the northwest quadrant of DC, only 2 miles north of the U.S. Capitol building.  It is mostly a residential neighborhood with a commercial area near the corner of Rhode Island and First Street NW with some restaurants, bars, and markets.  Bloomingdale is notable for its beautiful Victorian-style row houses built in the early 1900s as single-family homes.  Many of the Victorian homes feature ornate floral and vine stone carvings around doorframes and windows.  These homes remain primarily as single-family homes, but others have been converted into 2-unit condos.  The opening scenes of the award-winning TV show, House of Cards, features the Bloomingdale neighborhood row houses along North Capitol Street between R and T Streets.

The Bloomingdale neighborhood has seen immense gentrification since the early 2000s, like many other DC neighborhoods.  Once vacant properties have now been re-purposed and property values have risen dramatically.  Many new businesses have opened in the neighborhood, including Big Bear Café, Yoga District, Rustik Tavern, and Red Hen.  Bloomingdale's Farmer's Market is open every Sunday between Florida Avenue and First Street.   The neighborhood's name comes from the Bloomingdale estate purchased in 1823 by Naval Officer George Beale.  The Beale descendants divided up several large estates and sold off property in the late 1880s past Florida Avenue, when the streetcars were a prime mode of transportation in DC.

Bloomingdale's boundaries are Channing Street to the north, North Capitol Street to the east, Florida Avenue to the south, and Second Street to the west.  The adjacent neighborhoods are Shaw, Truxton Circle, and LeDroit Park.  Some of the earliest homes were built between 1882 and 1900.  Later, Harry Wardman built some of the surrounding blocks.  His homes on Adams and Bryant Streets feature an architectural style of brick homes set back from the street with large covered front porches.  Many homes in the northern part of Bloomingdale still have carriage houses in the block interiors; some have been converted to private residences.
Explore active Bloomingdale real estate listings.