Blagden Alley -- The Place to be in Shaw
Posted by Mark Washburn on Friday, January 8, 2021 at 11:10 AM
By Mark Washburn / January 8, 2021
Comment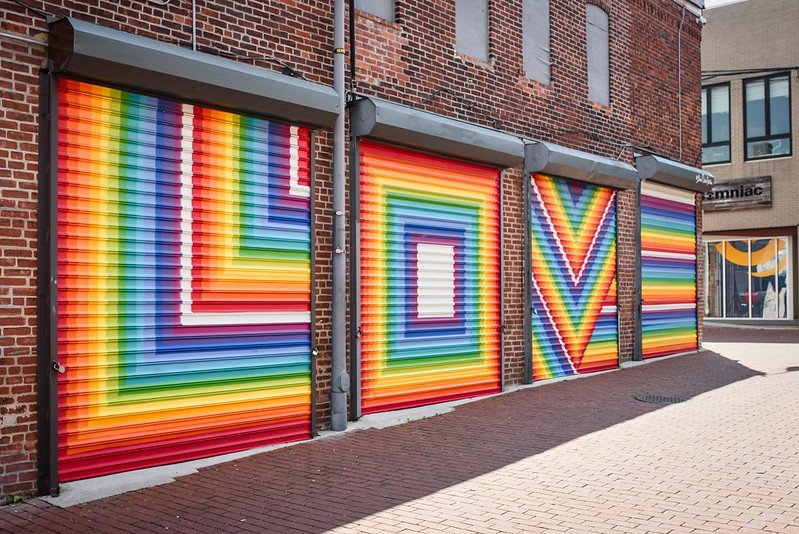 Photo: Geoff Livingston
Filled with history, rehabbed carriage houses and some pretty cool kid restaurants, Blagden Alley is one of the more interesting surprises you'll find in the Shaw neighborhood. Now on the National Register of Historic Places, Blagden Alley is the place to check out art or grab a tasty bite to eat, but generations ago it served an entirely different purpose.
Following the Civil War, affluent homebuyers relocated to the area, snaping up expensive row houses that backed up to alleys. Meanwhile, some African Americans and immigrants sometimes made their homes right next door in the actual alleys, with shanties and lean-tos that didn't exactly conform to the neighboring upscale residences.
As a result, some tried for years to get the alley homes removed. It wasn't until the riots of the 1960s, though, that the neighborhood was heavily damaged and people began moving out, mostly abandoning Blagden Alley.
Flash forward a few more decades, and city leaders decided to rezone the alley from residential to commercial. By the late 1990s, Blagden Alley was already thriving, and had turned into a vibrant arts scene.
An indoor music venue and skate park opened in Blagden Alley, as did a studio and art space. Just a few years ago, the DC Alley Museum joined the area. It now consists of a number of outdoor murals and mosaics that run up and down the sides of buildings and garage doors in the alley.
In more recent years, Blagden Alley's seen the addition of several cafes, bars and restaurants. The Dabney uses regionally sourced farms and an open kitchen with a wood-burning hearth.
Calico refers to itself as an urban backyard bar and restaurant with an outdoor patio. There's also a hip coffee outpost called La Colombe and an inventive cocktail bar with a tasting room and punch garden patio.