Bike Trail Coming to Washington Boulevard
Posted by Mark Washburn on Monday, August 20, 2018 at 4:05 PM
By Mark Washburn / August 20, 2018
Comment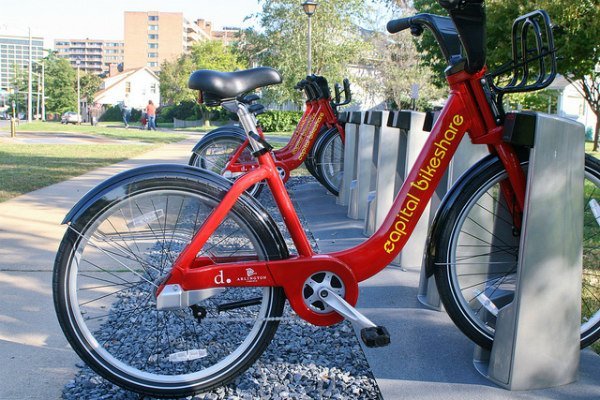 Photo: Cliff
A new section of a popular bike trail is coming to Washington Boulevard, with plans to open it up to cyclists and pedestrians later this fall. The new trail runs between Towers Park and 2nd Street, projected to give cyclists and pedestrians better access to a trail that already runs alongside Washington Boulevard.
Phase one of the existing trail takes cyclists from Arlington Boulevard to Walter Reed Drive, soon to link up with phase two, which is the section currently under construction. That could happen sometime within the next few months.
Over the past few weeks construction workers have been hard at work adding in a retaining wall and storm drains to the area, with the addition of new asphalt and stonework next on the agenda. Crews are working mostly overnight and during the day to try and limit traffic interruptions along Washington Boulevard as the new trail is completed.
The framework for the broader bike and pedestrian trail first came about in the mid 1990s as part of an overall bicycle transportation plan for the county. More recently the county came up with a design for phase two of the project, the part of the trail that's now being built.
After some slight adjustments to the plan, including limiting the number of trees lost to construction, phase two finally pushed forward. While some trees in the area were taken out for phase two, it's estimated about twice as many trees will be replanted by the time the new section of the trail opens to the public this fall.
Construction kicked off in January and it's expected the entire trail could be open to cyclists and pedestrians by sometime later this year. Funding for the estimated $3 million project is a joint effort between Arlington County and the state's Department of Transportation.