Bidding Wars Are Becoming The Norm in DC Real Estate
Posted by Mark Washburn on Monday, August 19, 2013 at 10:09 AM
By Mark Washburn / August 19, 2013
1 Comment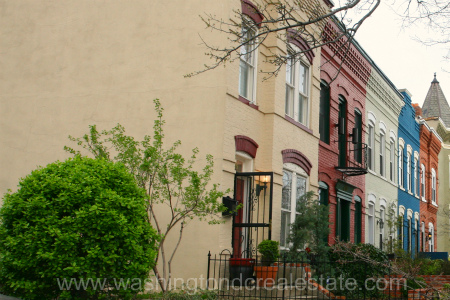 Demand for homes is climbing to new heights in the Washington, DC metro area and the supply of homes for sale is the lowest it has been since before the recession.  While most of the nation was hit hard by economic woes, the DC area has been relatively immune, and has continued to enjoy a stable and thriving job market, in large part due to government contracts and military jobs.
The region's tight inventory---where most homes are sold in only 9 days---is pushing up home prices, and homes are flying off the MLS very quickly.  Bidding wars---or multiple offers on a single house---are becoming the norm in DC real estate. 

First time home buyers, who want to live near DC, are chasing fewer available homes in the $300,000-$600,000 price range which are selling fastest, usually in a week compared to at least 3 weeks just a year ago.  New homebuyers are somewhat being priced out of a market that they want to jump into while mortgage rates remain historically low.  More expensive homes---from $600,000 to $1 million---are being snapped up as well, staying on the market for only 8 days.   

Bidding wars happen when the supply of homes for sale is limited and the demand for good-condition homes is strong.  The inventory shortage in the DC area's strong real estate markets can be attributed to a strong job market here; professionals who continue to come to DC for work in a stable labor market; and DC's expensive rents are pushing some people to become first-time homebuyers.

To help buyers stay on top of every new property hitting the market, we have created a resource detailing new DC listings.  Our team here at TTR Sotheby's International Realty can also be a valuable resource in identifying new listings that might be a good fit for you.