Bethesda Thinking Big
Posted by Mark Washburn on Friday, June 16, 2017 at 10:57 AM
By Mark Washburn / June 16, 2017
Comment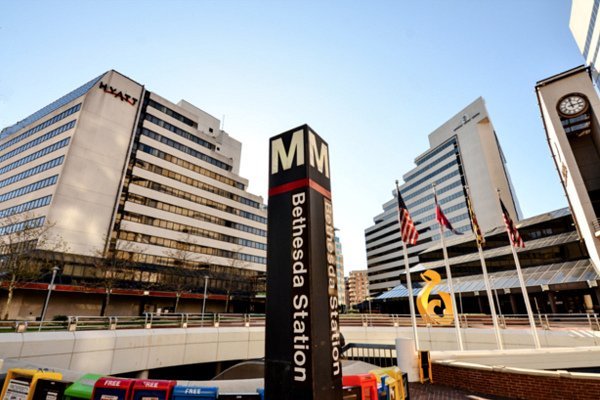 Planners in Bethesda are thinking big, with grand plans to remake the downtown area with enhanced commercial, retail and residential space. While leaders are focused on the future it's important to consider that it's been a decades-long process to get the community even to the point where it is now. At one time Downtown Bethesda was supplemented by only a few restaurants, a toy store and a hardware store.
When the Metro Red Line extended to Bethesda in the mid 1980s, the city really began to take shape, bringing a number of high-rise buildings to the area. These were later joined by new restaurants, movie theaters and hotels, with a pedestrian-friendly vibe.
Now, years later, county planners have their eye on the future again, this time with a brand new plan to develop Bethesda. For three years planners have been busy designing what it will look like, extending housing, retail and commercial space downtown, and even allowing for taller buildings. As well, plans call for constructing a Purple Line light rail station in the area.
Marriott International is one of the first to announce it hopes to join in with county planners by moving thousands of employees from their current location near the Capital Beltway to a future 22-story office building close to the Metro in Downtown Bethesda. In addition, the company also plans to replace a low-rise commercial building in the area with a new hotel.
It's hoped that more large companies will follow Marriott's lead. While right now about 10,000 people live in Downtown Bethesda, about 37,000 people work there. It's hoped new changes will bring 14,000 more jobs over the next two decades.
In addition, plans call for more walkways, bike lanes and small parks, as well as the encouragement of more affordable housing. Already, several condos in the area top $1 million.
Bethesda Condos For Sale
Bethesda Condos For Sale