Best Places to See Changing Leaves in DC
Posted by Mark Washburn on Friday, September 17, 2021 at 4:27 PM
By Mark Washburn / September 17, 2021
Comment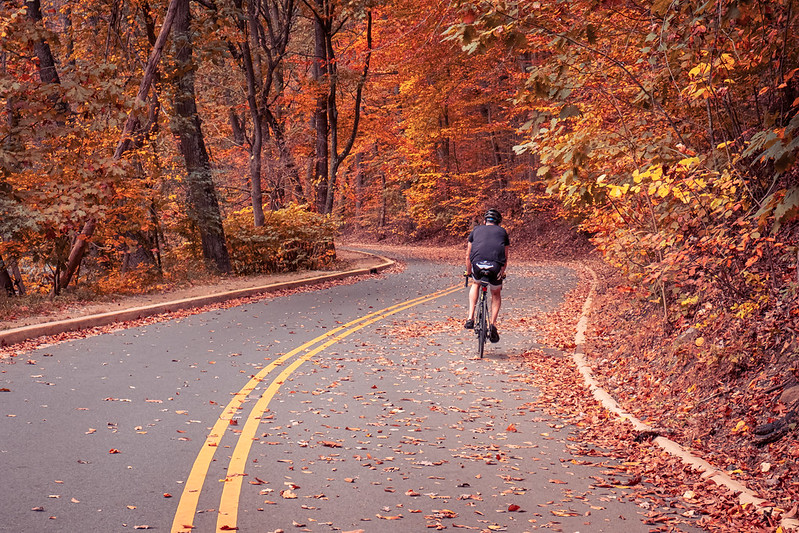 Photo: Geoff Livingston
This is one of the most picturesque times of the year to be in DC, but if you want to really experience the natural beauty of the area, you may want to pay a visit to an area park or landmark. Some of them easily make the list of the best places to see changing fall colors in DC.
Rock Creek Park
Rock Creek Park is a great destination no matter the month, but it's especially colorful during the fall. The park's a good place to go for a hike, with two main trails and number of connecting trails. In particular, you may want to try the three-mile loop to Boulder Bridge, which is surrounded by colorful changing leaves.
Tidal Basin
You may think timing a visit to Tidal Basin makes the most sense around the time the cherry blossoms first emerge, but fall is also a great time to visit. The trees start turning vibrant shades of gold and orange in the fall, plus you won't have to deal with the large springtime crowds.
Theodore Roosevelt Island
Tiny Theodore Roosevelt Island may not be large in size, but it's certainly overflowing with natural beauty. Right in the middle of the Potomac River, the island features ponds, bridges, fountains, and colorful tall trees during the fall. You can even bring along a picnic lunch when you visit. The Swamp Trail around the island tends to start showing the vibrancy of fall before the Memorial area.
U.S. National Arboretum
Another place with smaller crowds during the fall is the US National Arboretum. Around November, you'll start seeing some purple asters blooming in the area.
Shenandoah National Park
The changing fall colors are also especially vivid at Shenandoah National Park. You can go on one of the hiking trails, or even stay in your car and travel along scenic Skyline Drive.