Best DC Neighborhoods for Running
Posted by Mark Washburn on Monday, August 2, 2021 at 10:48 AM
By Mark Washburn / August 2, 2021
Comment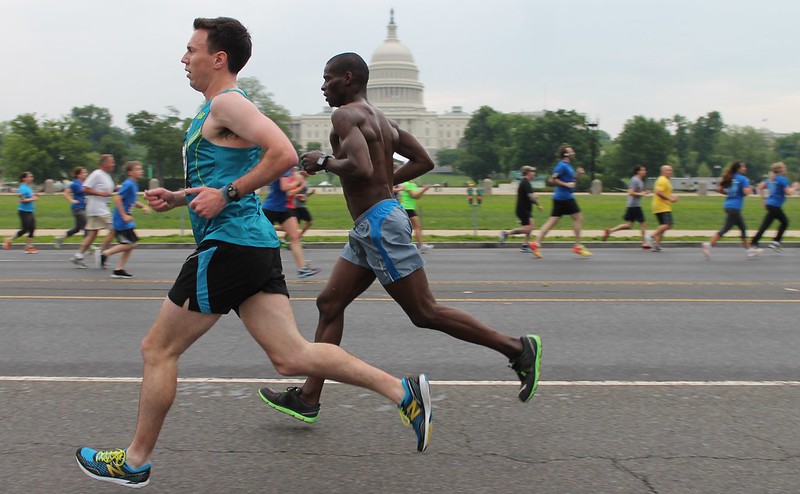 Photo: Elvert Barnes
DC may be best known as a political city, but it's also a top city for runners. Routinely ranked "America's Fittest City", DC has plenty of great neighborhoods and trails for walking, biking and running. From area parks to the waterfront, local landmarks and more, you'll find some fantastic places to tie on your running shoes in the DC area.
Georgetown
One great option is Georgetown. Right on the Potomac River, Georgetown offers your choice of trails, waterfront views and urban appeal. You can jump on the Capital Crescent Trail from the Georgetown waterfront for a flat running surface or pick up Chesapeake & Ohio Canal to take your run along the water. For a more intense training session, Georgetown has some of the region's steepest paved hills.
Capitol Hill
For some of the best landmark views, consider running in Capitol Hill. A four-mile loop from the Capital to the Lincoln Memorial leads past the Smithsonian Museums, the Washington Monument and the reflecting pool. For more of a challenge, consider the one-mile perimeter around the Capitol complex. If you just need to get in a quick run, try the running loop in Lincoln Park.
Dupont Circle
Run past historic homes or along nature trails when you take your workout to Dupont Circle. A four-mile loop leads from Massachusetts Avenue to the National Cathedral, with dozens of diplomatic homes, the Naval Observatory and plenty of history along the way.
Navy Yard
The Navy Yard is well known for its sports, restaurants and bars, but it's also a good place to hop on the Anacostia Riverwalk Trail. Cars aren't allowed on the trail, making it a good place for running, walking, cycling and skating.
Crestwood
Surrounded by Rock Creek Park on three sides, Crestwood has the advantage of almost no traffic. The nearby park has some great paved trails for running, plus much of the park is closed to vehicular traffic altogether on the weekends.