Best DC Neighborhoods for Eating Out
Posted by Mark Washburn on Tuesday, October 11, 2022 at 10:00 AM
By Mark Washburn / October 11, 2022
Comment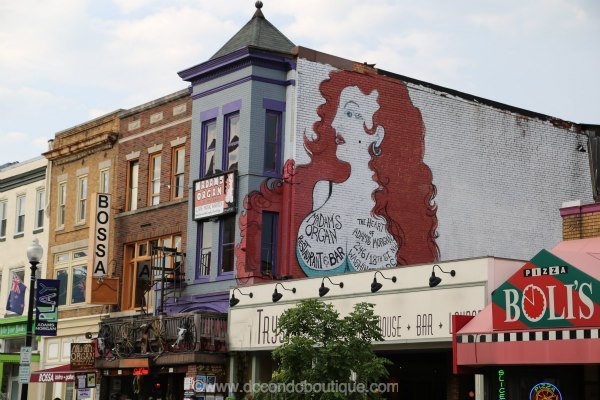 If you're looking for a great place to eat out in DC, you don't have to travel far. There are some fantastic options all over the city.
Capitol Hill
Due to its location, Capitol Hill caters to everything from business meetings at upscale dining establishments to more casual options, ideal for families visiting the National Mall. You'll find some of the best local restaurants in Barracks Row, which connects Capitol Hill to the Navy Yard. Popular Eastern Market is the place to go to pick up fresh fish, meat, produce, and baked goods.
Adams Morgan
Colorful Adams Morgan is a favorite spot for those dining out, as well. The neighborhood has several restaurants and coffee shops to choose from. Diners will find everything from Latin American and Caribbean fare to Ethiopian and Vietnamese food in Adams Morgan.
Columbia Heights
Neighborhoods like Columbia Heights enjoy everything from pub food and craft beer to more adventurous food, such as Laotian sticky rice and steamed snakefish head. This NW DC neighborhood is full of restaurants and shops.
U Street Corridor
The U Street Corridor is home to one of DC's longstanding favorites. Ben's Chili Bowl has been a staple in the neighborhood for well more than a half-century. In recent years the area has gained quite a following from the restaurant crowd, with everything from casual dining spots to upscale, fine dining establishments.
Georgetown
Georgetown is a popular spot known for its cobblestone streets and waterfront views. Many restaurants in Georgetown overlook the Potomac River. As the oldest neighborhood in DC, it's a top destination for those dining out. You'll find everything from pubs to Italian cuisine, seafood to Mexican food.
Penn Quarter
Head to the Penn Quarter for Italian, Spanish fusion and even some budget friendly options. Because the Penn Quarter borders Chinatown, you'll find no shortage of culturally diverse dining options in, or close to the neighborhood of Penn Quarter.