Beekman Place: From a Castle to Upscale Townhomes in Adams Morgan
Posted by Mark Washburn on Sunday, September 8, 2019 at 1:55 PM
By Mark Washburn / September 8, 2019
Comment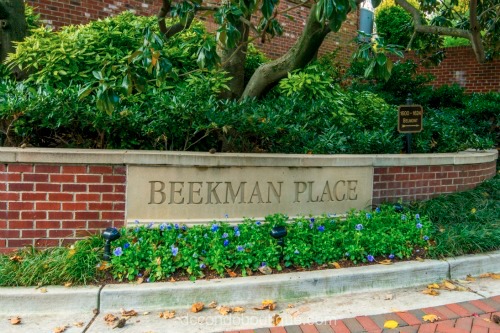 It may be home to upscale townhomes today, but Beekman Place traces its history to an even more prestigious setting. In fact, a look inside this gated property will lead you to the origins of an actual castle.
The old stone wall is still evident on the property, but instead of townhomes a castle once rose up from the hill. Commonly referred to as Boundary Castle, Henderson Castle, or even Prospect Castle, the property once belonged to a politician and his socialite wife. It's said the imposing three-story castle had a total of 30 rooms and two towers. It also had a servant's wing and a stable.
The couple built it there in hopes of making the location into DC's center of society. With incredible views overlooking the entire area, the couple entertained the likes of political leaders, generals, Supreme Court justices, ambassadors and others in the world of high society.
Many of their over-the-top parties took place in the castle's massive ballroom, with its 30-foot-high ceilings. Across the street, the owners convinced local leaders to build Meridian Hill Park, which still stands today.
By the late 1940s, though, the castle was torn down, eventually replaced by what we now call Beekman Place. These days the property's wrought-iron gate opens up to a new form of gated luxury in Adams Morgan.
Some compare this quiet community to more of a small town, at home within a much larger city. With more than 200 private residences, the property features your choice of townhomes. In a nod to its past, though, owners are still treated to some fantastic skyline views, especially from the upper levels.
The gated Beekman Place property also features security and the rare addition of extremely convenient nearby parking. The location is just a few blocks from the closest Metro stop too, and within walking distance of grocery stores, nightclubs and area restaurants.