Beach Drive Getting an Upgrade
Posted by Mark Washburn on Saturday, July 23, 2016 at 4:48 PM
By Mark Washburn / July 23, 2016
Comment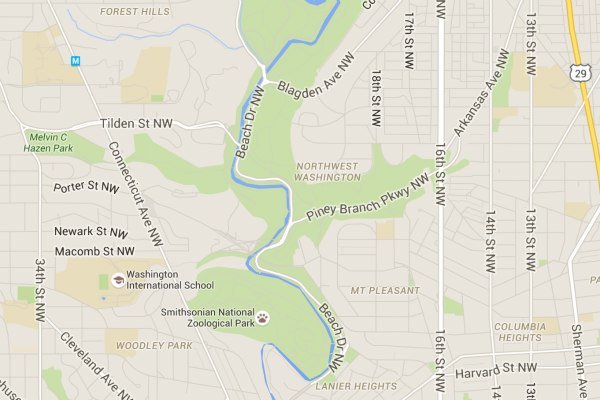 Beach Drive is about to get a much-needed upgrade, but it could mean up to three years before we'll see the real benefit of the entire improved roadwork. For years road crews have continually dealt with repairing potholes and making patches to the main roadway through the Rock Creek Park area, costing the National Park Service tens of thousands of dollars every year. In fact, it's been two-and-a-half decades since the road has had any significant improvements, though that's all about to change.
Right after Labor Day crews plan to start the massive reconstruction project, eventually restoring a total of six bridges, improving and widening the walking and biking paths, replacing streetlights and traffic signals and bringing in raised pavement markers. In addition, the road will see new guardrails, road signs and center rumble strips.
The multi-phase project will work on specific sections of the roadway stretching from Shoreham Drive to the Maryland state line, closing off particular sections for a number of months at a time. The first phase will tackle Connecticut Avenue to Tilden Street, followed by Tilden to Broad Branch, Broad Branch to Joyce and Joyce to the border.
Frequent users have the option of signing up for free road alerts via text, social media, email or App by visiting the National Park Service website. During each phase the entire segment of the roadway will be closed off 24/7 in both directions, so it's best to find an alternate route.
Currently listed in "poor condition" the last time Beach Drive faced this type of rehabilitation was 1991 and planners say the roadway was only meant to last about 20-years, meaning the project is long overdue. An estimated 40,000 cyclists, pedestrians and drivers travel Beach Drive each weekend while the National Park Service estimates about 12-million trips through Rock Creek Park by commuters on a yearly basis.