Barracks Row History Includes John Philip Sousa
Posted by Mark Washburn on Saturday, August 12, 2023 at 9:33:38 AM
By Mark Washburn / August 12, 2023
Comment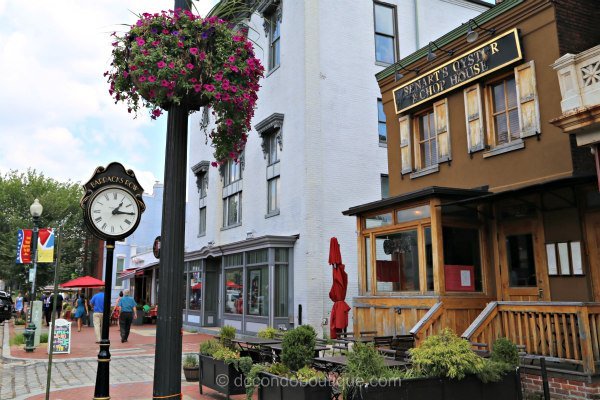 Barracks Row is full of fun shops, restaurants, and galleries today, but the neighborhood's unique history is what helps set it apart. The neighborhood takes its name from the old Marine barracks.
In fact, Marine Barracks Washington is now considered the Marine Corp's oldest active post. It's said President Thomas Jefferson and a Marine Corps officer first chose the location near 8th and I because it was close to the Navy Yard, the White House, and the US Capitol.
While that's certainly a unique slice of history, the area also has strong ties to one of the nation's most renowned composers. John Philip Sousa himself was born in the neighborhood.
The American composer and conductor, of course, is the man behind such marches as "The Stars and Stripes Forever". Sousa was born in a house on G Street SE in Barracks Row in the late 1800s. In the early 1960s, his former home was restored, and a plaque was placed outside.
Some of Sousa's best-known marches aren't his only legacy. It's said he also once served as director of the Marine Band, although at the time of Sousa the area we now call Barracks Row was called Capitol Hill-Navy Yard.
Today, Barracks Row is a thriving section of DC, that's easily reached via the Eastern Market Metro Station. The nearby, 150-year-old market is the place to go for fresh food, arts, and crafts.
Visitors often join locals in Barracks Row, especially in the evenings and on the weekends. The neighborhood of Barracks Row is also packed with rowhouses, some of which date back to the late 1800s. The architecture tends to range from Queen Annes to Italianate, Romanesque Revival and more.
About two decades ago, the Barracks Row Main Street program helped further improve on some of the neighborhood's history. The program fixed up local sidewalks with brick pavers, added new greenery, and added in historic streetlights.
Search Capitol Hill Condo Developments