Barracks Row: A Great Place To Be Merry On The Hill
Posted by Mark Washburn on Tuesday, December 23, 2014 at 4:28 PM
By Mark Washburn / December 23, 2014
Comment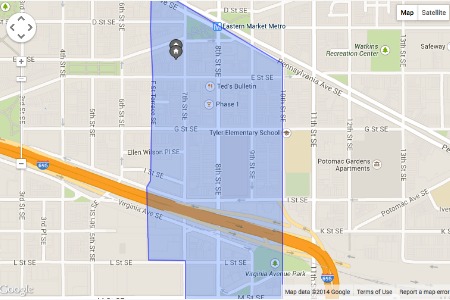 Barracks Row has gone from a once bleak stretch of Eighth Street SE to a warm welcoming attractive destination on Capitol Hill.  In part a symbol of a major revitalization project in DC, Barracks Row has become an "it" community with heavy foot traffic on weekends and evenings out.  It is an easy walk from the U.S. Capitol to the 5-blocks that stretch south from Pennsylvania Avenue to the end of 8th Street at the Washington Navy Yard.  

The historic Barracks Row is an area where you can get fresh sushi, fancy cupcakes, international cuisine, exotic teas, shop at unique eco-friendly boutiques and even indulge in acting classes by the Shakespeare Theater Company, not to mention enjoy wine boutiques, critically-acclaimed eateries (Hello Rose's Luxury!) and nightlife.  The residences in the Barracks Row neighborhood are typically 20th century townhouses in a fun mix of colors from Mediterranean blue to apple red.  There are also 1-story houses that are reminiscent of southern styles with white columns, front porches and garages in the back.

The revitalization of Barracks Row is due in part by residents and small business owners who have forged a nonprofit group aimed to re-energize the commercial corridor by replacing sidewalks with brick pavers and dead trees with handsome American elm trees. Businesses are jostling to set up shop in the popular neighborhood and young professionals and young couples are moving in and setting up residence.