Barney Circle - Affordability and Amenities Near Capitol Hill
Posted by Mark Washburn on Monday, September 21, 2020 at 9:02 AM
By Mark Washburn / September 21, 2020
Comment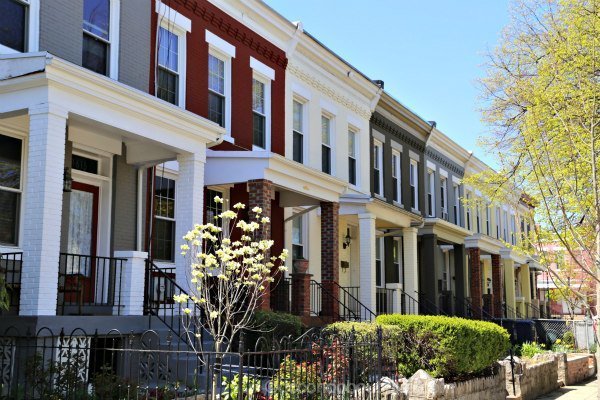 For amenities and affordability near Capitol Hill, it's time to take a second look at Barney Circle. This small neighborhood sits in Southeast Washington and offers plenty of appeal for long-standing residents and new buyers, alike.
While small in size, many are drawn to the neighborhood for its available green space. It's the kind of neighborhood where it's common to see kids out riding bikes, people walking dogs, and families gathering to enjoy a picnic lunch.
A community garden sits on the edge of the neighborhood, while the tree-lined streets of Barney Circle also lead to two triangular parks. Characterized by mostly single-family rowhouses, the homes of Barney Circle are generally wide and shallow in style.
In fact, while the neighborhood's boundaries are sometimes up for debate, it's the particular style of rowhouse that makes this neighborhood unique. While the area is not a designated historic district, some have argued for it before.
That's due, in part, to the neighborhood's large concentration of so-called "daylight rowhouses". The homes of Barney Circle are comfortable and modest and were originally designed to appeal to the many blue-collar workers who once called the area home.
The neighborhood was mostly developed in the early 20th century and marketed as an affordable, residential neighborhood. At the time, a large number of people living in Barney Circle worked at the Navy Yard.
These days, families are still drawn to the neighborhood for its price point. Many find Barney Circle a more affordable option than other places in Capitol Hill.
While mostly rowhouses, housing options can range from a one-bedroom, one-bath condo to a large renovated rowhouse with plenty of room for a growing family. It's common, too, to find small front yards and front porches.
While preservationists have argued for a historic designation, homeowners in Barney Circle are currently afforded more flexibility in making improvements to their homes that owners in some other DC neighborhoods. At the same time, developers have also eyed Barney Circle for their own future plans.
Barney Circle Homes & Condos For Sale
Barney Circle Homes For Sale
I Have A Question About Barney Circle Real Estate