Ballston Offers a Walkable Urban Experience
Posted by Mark Washburn on Monday, February 27, 2017 at 2:49 PM
By Mark Washburn / February 27, 2017
Comment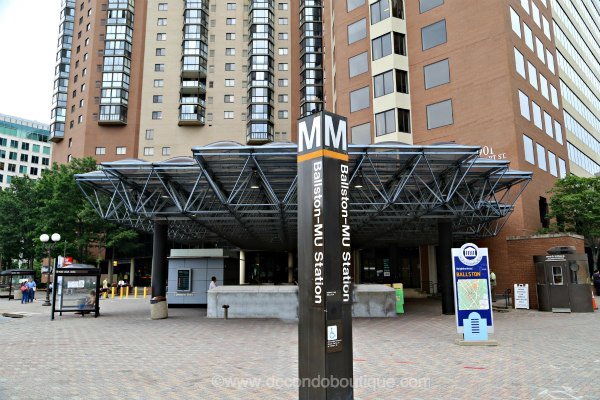 Just a few miles away from DC, Ballston serves up a walkable, urban experience to residents, a taste of small town living with all the benefits of living close to everything. Filled with condos and apartments, single-family homes and office space, this Arlington neighborhood continues to evolve.
A full 25-blocks, the Ballston Business Improvement District is gaining a reputation for its amenities and its artistic charm. Close enough to top institutions, universities and companies; Ballston also retains somewhat of a unique existence. A weekly farmer's market at Welburn Square continually attracts shoppers with a range of fresh foods and products while grocery stores, restaurants and more sit just steps away.
Within just five blocks there are an estimated 70 dining options to choose from, while the Ballston Common Mall is currently undergoing a transformation into an open-air shopping center that many hope will give the area the town center it needs to succeed in the future. Plans for the new Ballston Quarter, scheduled for 2018, include a mix of retail, restaurants and residential space, making an urban village that appeals to young, creative professionals, all vying for stylish new living options, as well as new choices in entertainment, shopping and dining.
With existing homes in Ballston ranging from one-bedroom condos priced in the $300,000s to multi-bedroom single-family homes topping one million, the area offers a range of choices for prospective homebuyers, with plenty more planned in the near future. These new homes join a thriving community where existing residents have already experienced its desirable attributes, including its walkability.
A two-mile trek leads from the mall to parkland, area landmarks to grocery stores and artistic venues, together forming a walkable, urban experience, close to Downtown DC with all its conveniences, yet at time appearing to exist miles away from a large city atmosphere.