Ballston: An Urban Hamlet in Arlington
Posted by Mark Washburn on Thursday, July 18, 2013 at 10:05 PM
By Mark Washburn / July 18, 2013
Comment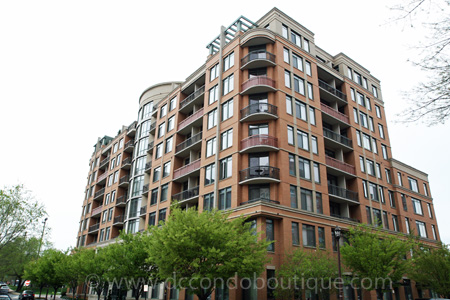 The transformation of Ballston from a sleepy neighborhood in the shadows of DC into a lively, urban hamlet is enticing many 20-somethings to check out this neighborhood.  Dominated by high-rise condo developments including the Alta Vista and the Monroe, Ballston is conveniently located south of I-66 and on the Wilson Boulevard-Clarendon Boulevard corridor, which was named one of the 10 "Great Streets" in the U.S. by the American Planning Association.

Ballston has plenty to offer: The Ballston-MU Metro Station is in the neighborhood, and makes it easy to walk to office buildings, residences, hotels, and restaurants.  The sidewalks full of people create a "downtown" feel.  You'll also find the Ballston Common Mall, a four-story mall filled with shops, restaurants, a multiplex movie theater and the Washington Capitals professional ice hockey rink. 

In Ballston, major employers are located here, including The National Science Foundation, the Nature Conservancy, Quest Diagnostics and Marymount University; many government contractors and high tech companies like CACI, SAIC and Accenture have offices here as well.  Ballston also hosts the annual Taste of Arlington food festival and street fair.

While Ballston enjoys an active nightlife filled with shopping, restaurants and bars, entertainment and the Metro station, away from the activity lies an urban hamlet where the residential neighborhoods with parks, schools, and single-family homes and quiet streets make Ballston a convenient and enjoyable place to live.