Arlingtonians are Walking and Biking To Work
Posted by Mark Washburn on Friday, November 28, 2014 at 9:15 AM
By Mark Washburn / November 28, 2014
Comment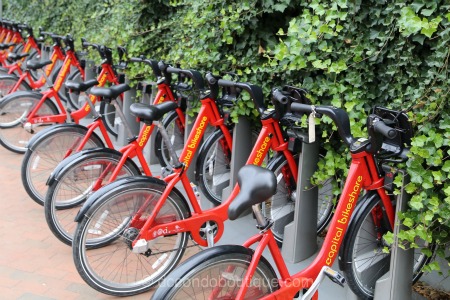 Arlington is a role model for supporting residents in leaving their cars at home in favor of biking, walking or using mass transit to commute to the office.  A long term trend is shaping up: there has been an increase in Arlington residents commuting to work on foot or with a bicycle, according to transit research organization Mobility Lab.  Data from 2013 shows that 7% of Arlington's 131,300 residents commute to work by either walking or biking to work, up from 4% in 2004.
The County's changing commuting pattern may be in response to the fact that many residents have short commutes and would prefer an eco-friendly, clean air alternative than to get on a crowded interstate.  Local government is behind this trend as well and is backing it with $300,000 to remove snow from its bike trails.  Bicycle-loving Arlington County will be cleaning the snow this winter from its bike trails---which makes it the first in the region to offer such a hefty trail-plowing program.
Arlington County's Parks and Recreation Department has purchased 2 snowplows to clean up to 10 miles of Arlington's busiest trails each snowfall.  More than 100 miles of multi-use trails, on-street bike lanes and bike routes make it easy for cyclists to ride to, from and around Arlington.