Arlington Tops Livable Cities List
Posted by Mark Washburn on Monday, September 29, 2014 at 7:11 AM
By Mark Washburn / September 29, 2014
Comment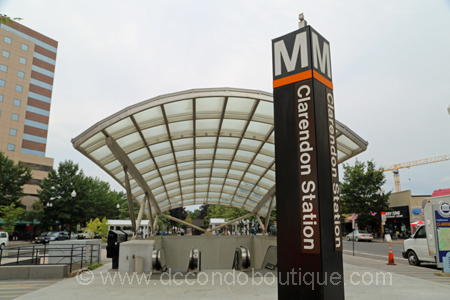 Livability.com calls Arlington "the perfect urban/suburban middle ground," and the #3 Most Livable City in the U.S.  In its annual list of Top 100 Best Places to Live, Livability.com gives upscale Arlington, Virginia high marks based on economics, housing, amenities, demographics, education, and other criteria.  Arlington draws praise for putting its Metro stations underground so that people can walk to them, and also gives kudos to Arlington's diverse population and eclectic fine eateries.

Last week, Livability.com released its second annual list of the best small and medium sized cities with populations between 22,000 and 350,000.  Arlington was called an upscale community whose largest employer is the U.S. government.  The median home price in Arlington is $600,000 and local students can attend college classes at George Mason University and Marymount University.  Livability.com also cites Arlington's median income of more than $102,000 and a very low unemployment rate as desirable features.

Madison, WI headed this year's list at #1 and Rochester, MN #2, Arlington, VA #3 followed by Boulder, CO #4 and Palo Alto, CA #5.  Arlington's high status contrasts sharply with recent remarks by U.S. Sen. Kirsten Gillibrand (D-NY) who once lived in Arlington calling it a "soulless suburb."  She now lives on Capitol Hill in DC.