Arlington Tear-downs Decreasing
Posted by Mark Washburn on Friday, January 26, 2018 at 10:58 AM
By Mark Washburn / January 26, 2018
Comment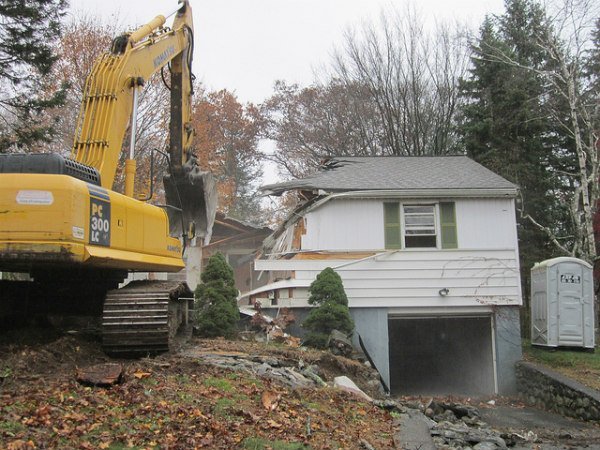 The trend of tearing down the old and replacing it with new appears to be on the downturn for Arlington, at least for now. It's a trend that's excited residential developers and prospective buyers while at the same time discouraged many preservationists.
For years now some have lamented the loss of older single-family homes in the area, cleared to make way for newer, and often much larger, homes. However, according to data compiled by Preservation Arlington, the number of applications for demolition permits in Arlington County has declined for the past two years running.
Tear-downs are common in neighborhoods with growing home values, as builders eye less expensive, smaller homes, with plans to replace them with larger and more modern designs, or even in some cases, more than one home, depending on the lot size. In some cases, the so-called 'McMansions' are more of a thorn in the side for existing neighbors, though, at least those hoping to preserve the architectural look of their community.
That's not to suggest that everyone is against tear-downs. After all, Arlington remains a desirable location to live, and some developers and builders would no doubt argue they're supplying what certain buyers want in a location they desire.
As for the current decrease in tear-downs, some suggest it may be more of a supply issue, as fewer demolition-worthy properties exist today than did just a couple of years ago. Generally, the most viable tear-downs are either poorly maintained, worth less than the property itself, or sit on lots able to be subdivided.
Another theory is that construction crews are simply gutting more homes instead of tearing them down, leaving the homes ready for massive renovations. Often, that's to comply with more modern and restrictive building codes. New homes have to abide by certain building specifications, including height, distance from property lines and overall square footage compared to lot size.