Arlington Named 6th Healthiest City
Posted by Mark Washburn on Friday, April 17, 2015 at 12:03 PM
By Mark Washburn / April 17, 2015
Comment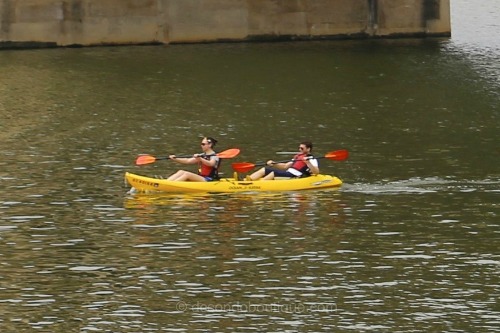 Livability named Arlington among the Top 10 Healthiest Cities in the country for 2015.    Arlington provides residents with strong social networks, good restaurants and lots of exercise options.  Residents of Arlington have access to tremendous fitness choices, including yoga studios, Pilates, CrossFit, fitness centers, sports clubs, recreation programs, and healthy food options which all contributed to its high marks.  Coming in at #6 on the list, Arlington followed Minneapolis; Cambridge; Madison, WI; Miami and Bridgeport CT.

Also important to Arlington's healthy image is its recycling programs, high percentage of non-smokers, moderate drinkers and a high rate of biking to work.  The ranking factors in lifestyle, access to healthcare and environment.  Arlington is host to many parks that are the settings for weekend hikes, athletic fields, trails for walking and jogging, and biking to work.  Other factors: the county's obesity rate is less than 20%, a vast network of trails, bike lanes, carpooling to work and short walks to Metro helps residents keep in shape and stay fit even while commuting to work.  Arlington residents are fortunate to be near excellent health care and access to doctors and top hospitals.

Eating healthy, as a resident of Arlington is easy, with several farmers markets in the area to purchase organic and locally grown fruits and vegetables, in addition to a high concentration of ethnic restaurants.  More than a dozen vegetarian and vegan restaurants are located in Arlington.  Ethnic restaurants are alive and thriving in Arlington.  Amsterdam Falafel Shop on Wilson Boulevard offers a top-it yourself falafel bar and salad bar.  Saran Indian Cuisine on North Lee Highway is a vegetarian Indian restaurant featuring a lunch buffet.  Family-friendly Busboys and Poets in the Shirlington neighborhood of Arlington serves vegetarian options, vegan choices, vegan brunch eggs and egg wraps as well as soy yogurt and granola, and baked tofu cake for dessert.  The House of Steep is a Japanese Tea House offering a large variety of teas and a menu of dishes that includes veggie wasabi dumplings, seaweed salad, edamame, and hummus.