Arlington is America's Most Walkable Suburb
Posted by Mark Washburn on Friday, April 10, 2015 at 4:27 PM
By Mark Washburn / April 10, 2015
Comment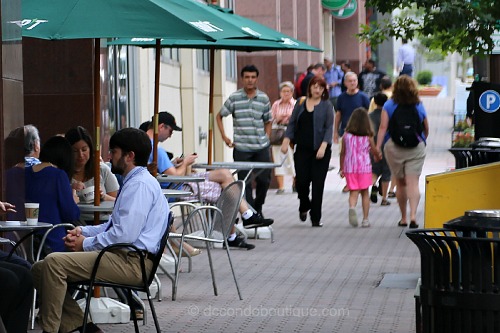 Arlington, Virginia has been chosen as "America's Most Walkable Suburb" and one of the best "Walk Friendly" communities by Prevention magazine and by the University of North Carolina's Center for Pedestrian and Bicycle Information. Arlington has great public transit as well as lots of sidewalks and trails. Arlington's quality of life is high; part of it is due to business and city leaders creating lively and walkable places that attract young adults, families and businesses to live in this close-in suburb.

Like Arlington, many cities across the U.S. are reinventing their cities to accommodate walkers to increase foot traffic over car traffic. Walking improves personal health, fosters a sense of community, saves money and tames traffic. While Arlington is home to the Pentagon and other government-related businesses, it is also ideally located across the Potomac River and DC. One of the most popular areas of Arlington is the Clarenddon/Courthouse neighborhood, where you will find residents pushing baby strollers, walking their dogs, carrying home grocery purchases, or taking a relaxing walk. Many people use the sidewalks going to and from their jobs in the office buildings, Metro Stations and close by condos, townhomes and single-family homes on their way to work, health clubs, restaurants, movie theaters and shops.

Both Clarendon/Courthouse and Ballston/Virginia Square have their own Metro stations in Arlington, making walking very convenient and desirable for Arlington residents. Arlington's population of 220,000 people especially attracts many young professionals and families who enjoy Arlington's walkability over other close-in suburbs. It has also a growing job market with more than 215,000 people working in Arlington County.

The County has implemented a popular WalkArlington initiative that has spurred people to get on their feet and leave their cars parked in their garage. WalkArlington developed more than 20 walking routes around the county and publishes a calendar of events. The efforts to promote a car-free diet has helped families figure out how to live without a car or at least reduce time spent in the car, resulting in building a close sense of community in Arlington where neighbors frequently run into each other on the sidewalks.