Arlington Draws Young Professionals For Employment Opportunities
Posted by Mark Washburn on Thursday, September 18, 2014 at 5:38 AM
By Mark Washburn / September 18, 2014
Comment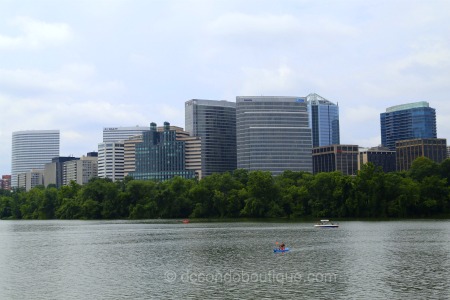 Young professionals who are Millennials or Generation Xers are heading to Arlington County for its wealth of jobs.  As the jobs come, so do the young people, and amenities and a cool social scene soon follows.  The urban growth trend is alive and well in DC's closest suburb, Arlington.  
A new study funded by Arlington Economic Development polled 400 residents, and concluded that most who live in Arlington do so because their job is here or close by.  The #1 reason for living in Arlington County was professional opportunities.  During a time when it may be challenging for a new college graduate to find a job, Arlington's greatest strength is its job opportunities and growth.  A whopping 89% of young professionals call Arlington a great place to live.  Among the fastest growing areas in DC, Arlington County's population grew by 9.4% from the 2010 Census through July 2013---ranking 3rd in Virginia.
Arlington ranks #1 for top cities for successful and single women in the U.S., according to Redfin, a real estate network.  Arlington captured 1st place with its high numbers of women with college degrees and high incomes.   Arlington is one of the most affordable suburbs in DC and has become one of the best cities for young professionals to live, work and play.   Arlington has seen significant growth around its Metro stations including Rosslyn, Court House, Clarendon, Virginia Square and Ballston for its shopping, restaurants and nightlife.  Sleek new condos and offices line the vibrant new neighborhoods around the Orange Line Metro.  Major employers include the Federal Government, the National Science Foundation, the Federal Deposit Insurance Corporation, Lockheed Martin, and Booz Allen Hamilton.