Anacostia is the Next Horizon
Posted by Mark Washburn on Wednesday, February 18, 2015 at 8:44 AM
By Mark Washburn / February 18, 2015
Comment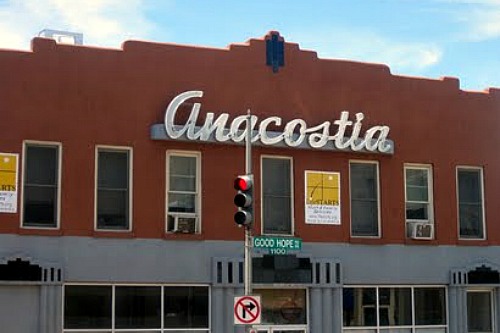 As the housing market improves in the historic Anacostia neighborhood in DC, attention is now focused on this community as possibly the next popular area for real estate homebuyers.  With home sales climbing up and an upswing in prices, real estate development is strengthening in this once over-looked area in the southeast quadrant of DC.  In the last year, there has been a decrease in crime and an increase in interest making this a new area catching the eye of potential homebuyers.
This real estate trend may happen to the Anacostia neighborhood, located east of the Potomac River.  Anacostia is the last remaining space to be developed in DC.  In the last few years, historical fixer-uppers, townhomes and condo development have taken place; Uniontown Bar & Grill, Olivia's Cupcake, and the new Anacostia Playhouse have emerged as destinations for young Washingtonians.  The Washington Nationals professional baseball stadium is located on the North side of the Anacostia River in southeast DC. 
For savvy buyers looking at real estate in DC for their first home, many research and tour neighborhoods in the early stages of their up-and-coming status.  New and soon-to-be home buyers look to revitalization areas in DC, such as the H Street Corridor or U Street, as prime examples of an area that is gentrifying, therefore getting in at an affordable price before the neighborhood home prices go up and you get priced out and it's too late to buy in these popular neighborhoods.
With crime figures down and amenities sprouting up across the area, homeownership is still at an affordable price.  Signs of revival are emerging now.  The Anacostia zip code of 20020 saw one of the biggest gains in median home price in the DC area last year, ranking #1 in DC and #5 in the region by multiple-listing service MRIS. Median sales price in 2014 rose 21% to $242,900, up from $200,000 in 2013.  The number of days homes in the area spent on the market lowered from 62 days to 57 days last year.
Anacostia Homes and Condos For Sale
Anacostia Homes For Sale