Anacostia is for Outdoor Lovers
Posted by Mark Washburn on Friday, December 31, 2021 at 9:18 AM
By Mark Washburn / December 31, 2021
Comment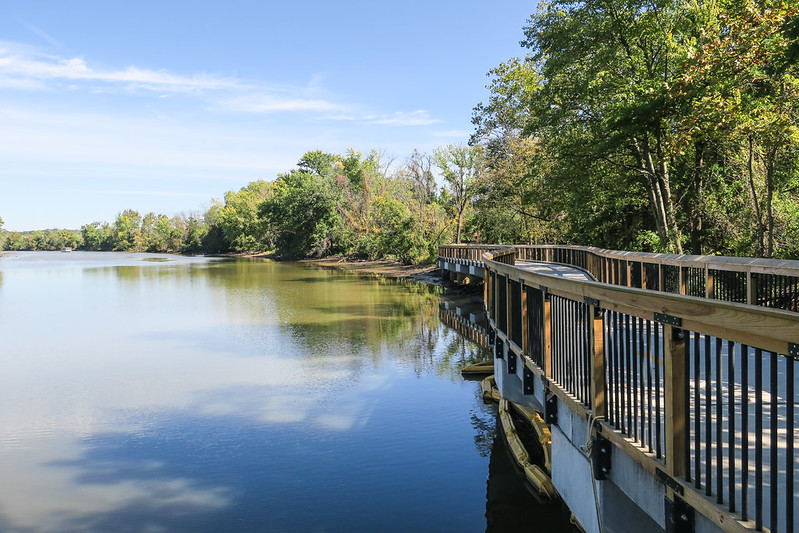 Photo: Joe Flood
As one of DC's oldest neighborhoods, Anacostia is full of history. Thanks to the natural beauty of the Anacostia River and nearby greenspace, it's also overflowing with opportunities for outdoor lovers.
This gem of a neighborhood sits just to the east of the river, with nearby walking trails and wildlife right along the waterfront. Each spring the neighborhood comes alive with the Anacostia River Festival, where locals and visitors celebrate by promoting conservation and the arts at Anacostia Park.
It's one of the largest national parks in the city, and a true favorite of locals living in Anacostia. This bicycle-friendly community offers plenty of opportunities for exploring the outdoors no matter the season.
Hop on a bike trail and take in the area on two wheels or rent a kayak and take it out on the water. Canoe rentals are offered up at the Anacostia Community Boathouse.
Anacostia Park also features a roller skating pavilion with free skate rentals in the summer, sports courts and fields, playgrounds and space for picnicking and grilling. In addition, you'll find fitness stations in the park and a 3.5-mile paved trail that's perfect for jogging, taking a stroll or dog walking.
Located in Southeast Washington, Anacostia was once home to abolitionist and writer Frederick Douglass, and to this day the National Park Service maintains his former home. The Smithsonian Anacostia Community Museum also makes its home in the community, focused on African American culture and history.
Thanks to new development and the efforts of community members themselves, the neighborhood has also recently welcomed in more locally owned businesses and restaurants. A brand new development is headed to the area this coming spring with plans for a grocery store and other retailers.
As for the homes of Anacostia, you'll typically find a mix of detached traditional-style homes and Colonials, as well as duplexes, rowhouses and some newer condos.