Amazon HQ Driving Home Prices Upward
Posted by Mark Washburn on Friday, August 2, 2019 at 10:07 AM
By Mark Washburn / August 2, 2019
Comment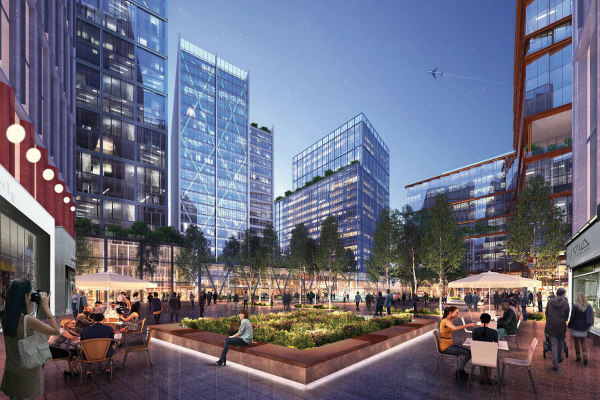 Excitement is certainly growing for Amazon's new headquarters, and it's starting to show with a steep increase in home prices. The new Amazon HQ2 offices are coming to National Landing, and that's already pushed home prices in the area up considerably.
According to one listing service, the median asking price of a single-family home in the same Zip code as Amazon's new headquarters shot up 99.9-percent between June of last year and June of this year. Bright MLS found premium pricing particularly in the area closest to Amazon's new headquarters.
The company made its announcement last November. In December the listing service reported a more than 75-percent jump in the median list price of homes in the area.
Taking a slightly broader look, the real estate platform Realtor.com found the median list price in Arlington County grew 17-percent between last November and May of this year. At the time of the announcement, the median home price in Arlington was $640,000. Since then it's grown to at least $750,000.
Looking nationwide, the national median list price only increased about 5.5-percent during the same time span. According to Realtor.com, the real estate market in Arlington isn't able to keep up with such high demand.
Inventory in the area has fallen more than 40-percent. While there were nearly 600 Arlington homes on the market in November, the number fell to less than 400 homes in April.
In fact, Realtor.com found the number of active listings in Northern Virginia has fallen considerably over the past year. Even, so about half of the homes on the market still sell in less than 34 days.
Amazon's second headquarters is expected to create more than 25,000 jobs and add two 22-story buildings to the site. Plans also call for redeveloping the space into an urban campus with open space and retail space included in its design.