Amazon Coming to Friendship Heights?
Posted by Mark Washburn on Wednesday, February 5, 2020 at 8:39 AM
By Mark Washburn / February 5, 2020
Comment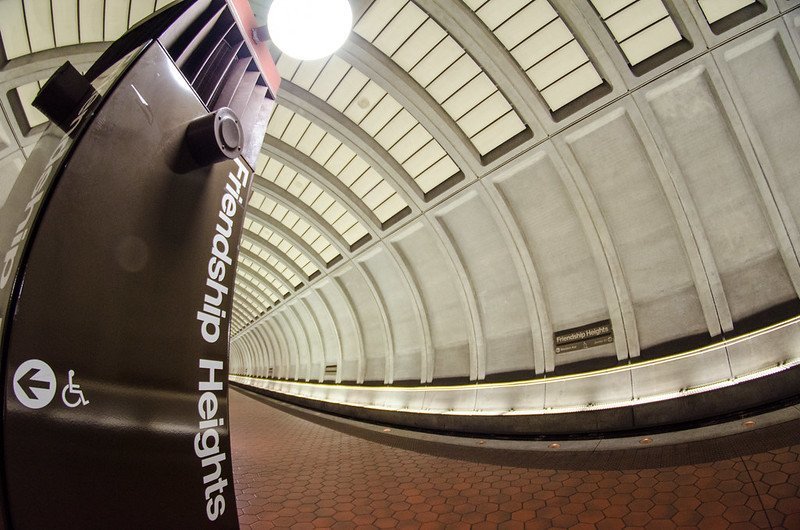 Photo: m01229
While Amazon is getting a lot of attention for its planned HQ2 campus, the company could be coming to Friendship Heights on a much smaller scale. According to several recently published reports, Amazon is likely moving in to replace a former grocery store that closed down in the neighborhood.
Pending some changes to the current property, an Amazon store could open on Wisconsin Avenue by sometime later this year. The property is part of a larger office, retail and restaurant development called The Collection at Chevy Chase.
Recently property owners announced another full-service grocer was expected to soon occupy the space but did not disclose a company name. At least one publication points to a covenant requiring the property owner to have an on-site grocery store.
When the Giant branded grocery store closed, it left the development without a grocer. The big question now is whether Amazon will fill the void.
While little information is being publicly disclosed just yet on the Friendship Heights location, some speculate the store will likely be developed into one of Amazon's new grocery store concept locations. The idea isn't exactly a surprise to everyone.
Amazon is currently in the process of rolling out a number of traditional storefronts in other parts of the country. The on-line giant plans to open its first grocery store in Los Angeles this year. It's reportedly signed leases on at least a couple of more locations too, but those locations have not yet been announced.
The Friendship Heights storefront sits only about a quarter mile from the company's existing Whole Foods grocery store on Willard Avenue. Reports suggest Amazon may be opening up a grocery store along 14th Street too, which would put it only about a couple of blocks away from the company's P Street Whole Foods location.