All About the Sustainable DC 2.0 Plan
Posted by Mark Washburn on Friday, March 31, 2023 at 3:31:34 PM
By Mark Washburn / March 31, 2023
Comment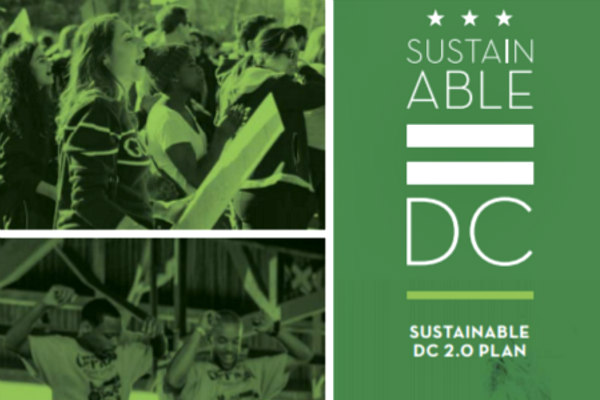 Home to hundreds of thousands of people and likely visited by millions more each and every year, countless people already know what a great place DC is to live, work, and explore. Now city leaders have come up with a way they say will better serve future generations socially, economically, and environmentally.
The plan is called Sustainable DC 2.0. Leaders considered the needs and wants of thousands of area residents and came up with what they believe is the best way to reach some of their top goals, citywide. The Sustainable DC 2.0 plan is broken down into around a dozen different topics, including the economy, education, the environment, and climate.
It also tackles food and health, as well as waste, water, and transportation. Other topics outlined in the plan look at nature, energy, equity, and governance.
The plan further breaks down each of these topics into separate goals, targets, and actions. This broadens each category out to put into writing not only some of their biggest ambitions, but also how the District plans to attain those goals by tackling specific targets.
While the plan looks ahead to the future, some things are already in the works, including some short term and long-term goals. For example, one goal is to improve area waterways, making them all fishable and swimmable by 2032.
Another goal looks at greatly cutting down the waste in landfills by offering more recycling and composting. Yet another looks at cutting down the use of private vehicles by just one occupant by doing things such as increasing the number of people who utilize public transit, as well as upping the number of walkers and bikers.
The plan extends to promoting more active, healthy lifestyles by encouraging more physical activity, plus it also calls for reducing energy consumption and boosting environmental education and sustainability. Finally, the plan aims to help promote the economy with more small, local businesses, it hopes to create more equity, and it hopes to reduce greenhouse gas emissions in the coming decades.
Search DC Featured Neighborhoods