Alexandria Water Taxis
Posted by Mark Washburn on Monday, September 25, 2017 at 7:31 PM
By Mark Washburn / September 25, 2017
Comment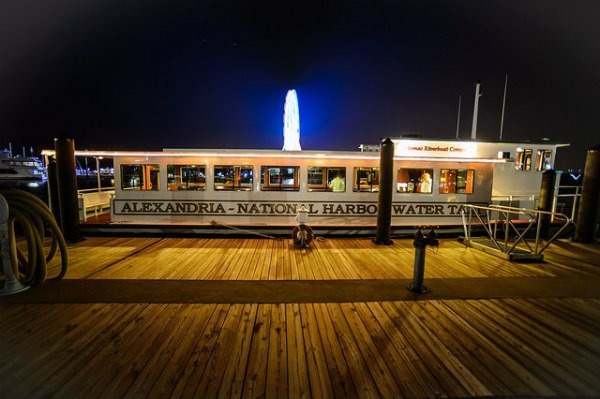 Photo: Geoff Livingston
Yet another Alexandria Water Taxi could soon be coming, this one projected to connect Old Town to The Wharf. Set to officially open in mid October, The Wharf development promises retail, entertainment, dining, residential and office space along the waterfront, and it's hoped a new water taxi route will help generate even more interest in visiting the site.
The Potomac Riverboat Company wants to capitalize on the new destination with a direct water taxi between the two. To do so, the company had to make a proposal before city councilors recently, asking for exclusive service between Old Town and The Wharf.
The water taxi company already has three boats operating out of Alexandria, with routes to Nationals Park, Georgetown and the National Mall, plus National Harbor. The National Harbor route transports riders on an approximately half-hour excursion for access to dining, shopping and much more.
It's roughly a half hour ride to the National Mall; too, while the baseball boat takes about 40 minutes to travel from Alexandria to Nationals Park. The Alexandria to Georgetown route takes about 45 minutes each way.
Plans call for many routes during peak season to have multiple options in departure times, with a reduced number of daily pickups during the off-season. A new app will help generate real-time updates to users in regards to the taxi schedule.
Current round-trip prices for a ride on one of the water taxis varies by date, but often ranges from around $16 to $28 round-trip for adults and a more reasonable price for kids, with one-way tickets costing about half price.
The amended agreement requested by Potomac Riverboat would go into effect the first of October, running through the end of the year. It's expected the Alexandria to The Wharf route would take commuters about 20 minutes to complete and no information is available just yet regarding the cost of the new direct service.