Alexandria Top LGBTQ Town for Retirement
Posted by Mark Washburn on Monday, July 13, 2020 at 11:06 AM
By Mark Washburn / July 13, 2020
Comment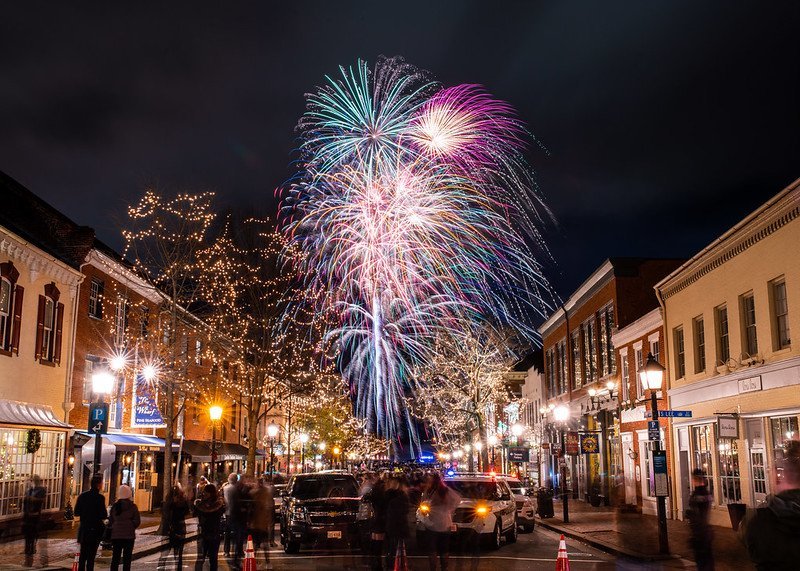 Photo: Geoff Livingston
As more and more Baby Boomers hit retirement age, some are looking for a new home to spend their Golden Years. There are plenty of things to consider, but for those who identify as LGBTQ, the list likely gets even longer.
While the senior population may be less forthcoming than younger generations in terms of identifying as LGBTQ, seniors as a whole are expected to double to 88 million people by 2050. That's millions upon millions of older adults potentially looking for a retirement home.
SeniorAdvice.com recently combined rankings for LGBTQ and retirees to come up with a list of some of the most LGBTQ-friendly cities for retirement in the nation. The website took into account things such as the overall percentage of a city in terms of its LGBTQ population, the number of gay-friendly senior communities in a specific area, and local and state legislation aimed at protecting the LGBTQ community.
The website also looked at the score given to a city by the Human Rights Campaign's Municipal Equality Index. Other categories it considered included a city's SeniorScore, which is based on more than 100 data points ranging from health and safety to recreation, finances and general quality of life.
Finally, the website brought in a city's overall cost of living. When everything was added in, SeniorAdvice.com put Alexandria near the top.
The city ranked as number five on the list of the "Top 20 Cities for LGBTQ Retirement in 2019". The website gave credit to Alexandria's many parks, trails, historic neighborhoods and waterfront areas.
It also mentioned the relative ease of the city's transit system, its proximity to more than 100 golf courses, and the high number of senior living facilities and senior wellness centers in the area. When taking into account the Alexandria metro area, which includes both Arlington and DC, the region has a senior population of around 13-percent, and a LGBTQ population of around four percent.