Alexandria Named Top 3 Small City
Posted by Mark Washburn on Monday, October 21, 2019 at 5:38 PM
By Mark Washburn / October 21, 2019
Comment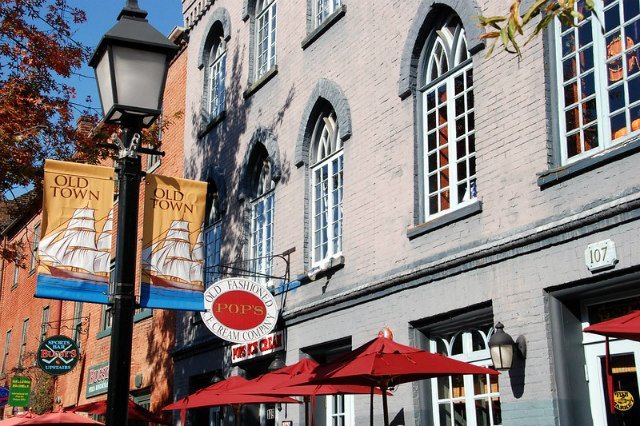 Photo: Kevin Harber
It may be close to DC, but Alexandria enjoys a strong reputation all its own. From its historic district to its waterfront, there's always something to see and explore in this unforgettable city.
It's likely for all of these reasons and more Alexandria just nabbed one of the top spots for small U.S. cities. The new ranking comes from the new Conde Nast Traveler Readers' Choice Awards.
More than a half million readers around the world rated their own travel experiences, helping to put Alexandria in the number three spot for small U.S. cities. The publication pointed out the city's location, sitting just across the Potomac from the U.S. capital.
It also mentioned the red brick sidewalks of Old Town, 18th and 19th century rowhouses and the many restaurants, boutiques and shops of King Street. The publication additionally made mention of such sites and attractions as the landmark Torpedo Factory Art Center and the period charm of Gadsby's Tavern Museum. Of course, Alexandria's waterfront can't be overshadowed, either.
It's a gain of one spot for Alexandria. The city ranked number four in the same survey last year. As for large cities, neighboring Washington, D.C. came in at an admiral number five. It's the proximity to each other that Conde Nast acknowledged gives visitors the opportunity to stay in one location but easily visit two of the best cities in the nation.
The Conde Nast awards are considered among the most prestigious and longest running awards in the travel industry. The publication compiles ratings submitted by readers regarding their own personal travel experiences.
It's not the only award for Alexandria in recent time. The city picked up Money Magazine's top spot for "The 20 Best Places to Go in 2018". Southern Living magazine, meanwhile, named Alexandria one of "The South's Prettiest Cities" for 2018.