Alexandria Named Top Small City
Posted by Mark Washburn on Saturday, October 20, 2018 at 8:10 AM
By Mark Washburn / October 20, 2018
Comment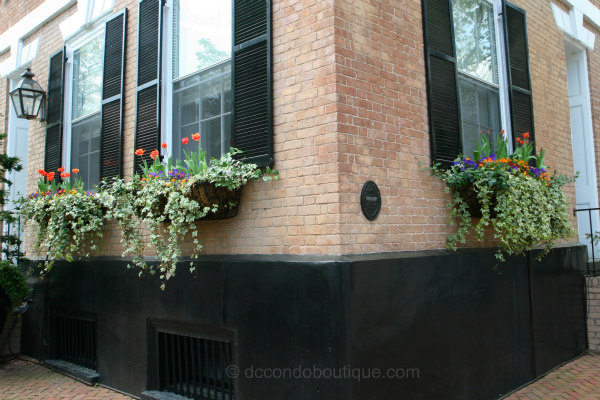 The secret is definitely out when it comes to Alexandria, as more and more people begin to experience firsthand all that the area has to offer. In fact, Alexandria was just named one of the top small cities in the nation, as designated by readers of Conde Nast Traveler.
The luxury travel and lifestyle magazine left it up to readers to come up with the best cities, and then ranked them as part of the publication's 2018 Readers' Choice Awards. Hundreds of thousands of votes came in, split into the top cities with a population less than one million people, and those with populations exceeding one million people.
For its latest survey, Alexandria takes the number four spot on the list of small cities. The historic location is noted for its appeal to residents and tourists alike, from the old row houses and brick sidewalks of Old Town to the many specialty shops, restaurants and boutiques lining King Street.
The area is also praised for its waterfront, including the new King Street Park, options in waterfront dining, boat cruises and live entertainment offerings. Meanwhile, Alexandria also boasts access to the Mount Vernon Trail, with plenty of space for bikers, runners and walkers to get out and experience the region.
This, of course, isn't the first time Alexandria has received high marks. Earlier this year, Money Magazine named Alexandria as the nation's top travel destination. Close to DC, yet with a historic charm and appeal all its own, Alexandria is known for its galleries, boutiques and inventive dining scene.
The magazine chose its winner based on a city's overall travel experience, including cost, value and quality. The magazine projects that visitors to the area pay about half the cost, on average, to stay a night in an Alexandria hotel compared to a similar stay at a hotel in Downtown DC.