Alexandria Named Top 5 Small City
Posted by Mark Washburn on Wednesday, October 21, 2020 at 11:02 AM
By Mark Washburn / October 21, 2020
Comment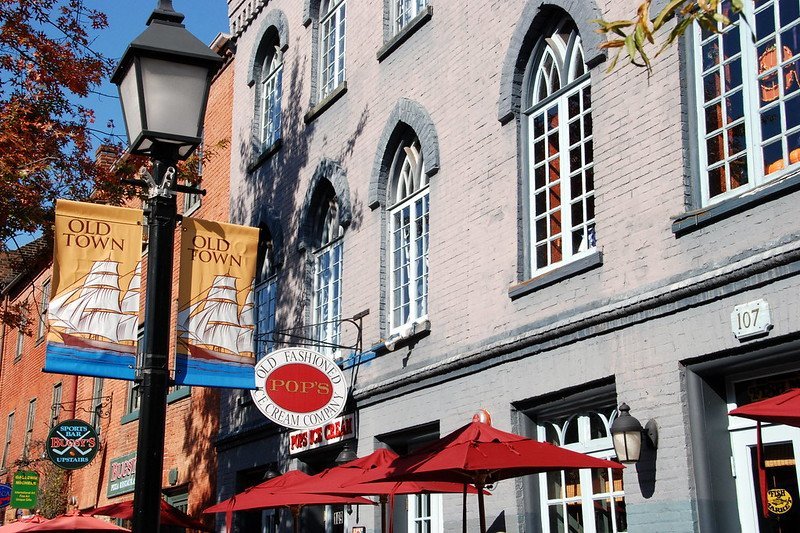 Photo: Kevin Harber
The votes are in, and once again Alexandria is one of the top cities in the nation. Alexandria just snagged a spot as one of the nation's top 5 small cities, according to Conde Nast readers.
It's the third consecutive year for Alexandria to earn a top spot in the Conde Nast Traveler Readers' Choice Awards. Last year the city ranked in third place.
The year before it took fourth place. In all, more than 700,000 Conde Nast Traveler readers contributed to the 2020 ranking based on their own travel experiences.
Conde Nast describes Alexandria as charming and historic, with a location situated just across the river from the capital. It makes mention of the red brick sidewalks of Old Town, and the impressively preserved, 18th and 19th century rowhouses.
In particular, Conde Nast Traveler recommends visiting the specialty shops, restaurants and boutiques of King Street. It also recommends heading to the waterfront and taking at tour of the Torpedo Factory Art Center.
To end the day, the website makes mention of grabbing a drink and bite to eat from the Colonial clad actors of Gadsby's Tavern. Of course, there are plenty of restaurants to choose from in Alexandria, especially in walkable and historic Old Town.
You can dine overlooking the waterfront, take a stroll down Captain's Row, take a tour of the Providence ship or check out the city's museums and area historic sites. Along with its history, one of the most unique things about this small city may just be its location.
Alexandria is once again one the nation's top small cities, but it also sits just minutes away from Washington DC. Perhaps not surprisingly, DC is ranked second in terms of the nation's top large cities.
While Alexandria ranked extremely high once again this year, the number one spot for small cities in 2020 went to Charleston, South Carolina. This is the 33rd year for the Reader's Choice Awards.