Alexandria is Dog Friendly
Posted by Mark Washburn on Wednesday, April 24, 2019 at 10:27 AM
By Mark Washburn / April 24, 2019
Comment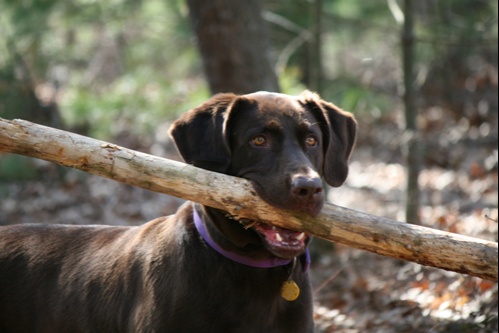 A great place to live, work and play, it turns out Alexandria is also a fantastic location for man's best friend. Several publications recently put the area near the top of the list when it comes to the nation's most dog-friendly cities.
Redfin, a real estate brokerage, teamed up with Rover, a dog-walking service, to come up with a list ranking Alexandria in the 16th spot. The website mentions the area has a walk score of 60 and about three-percent of listed homes for sale mention "dog" in their online listings.
Expedia also considers Alexandria a dog-friendly destination. The city is filled with dog parks, both fenced and unfenced, depending on your preference. There's also the option of hopping on Mount Vernon Trail, and taking a walk alongside the Potomac.
In fact, Alexandria has plenty of dog-friendly places to go, including some businesses that put out water bowls and treats, especially along King Street in Old Town. In particular there's The Dog Park, a popular pet boutique filled with unique dog and cat-themed treats.
If you're hoping to take in a little history, Mount Vernon offers its own President's Pups Walking Tour. The more than one-mile long walking tour is open to dogs and their owners, with stops to learn about George Washington's dogs along the way.
You can also get out on the river for some sightseeing with a Canine Cruise put on by the Potomac Riverboat Company. The best part of all, this 45-minute river cruise is open to people, and dogs tag along for free.
In addition, there are a number of pet-friendly hotels for visitors to choose from. Around two-dozen locations accept travelers with pets. When you're ready for more fun, head to an area gallery or catch a bite to eat at the Lost Dog Café with its oversized, dog-friendly patio.