Alcova Heights Then and Now
Posted by Mark Washburn on Thursday, January 19, 2017 at 9:23 AM
By Mark Washburn / January 19, 2017
Comment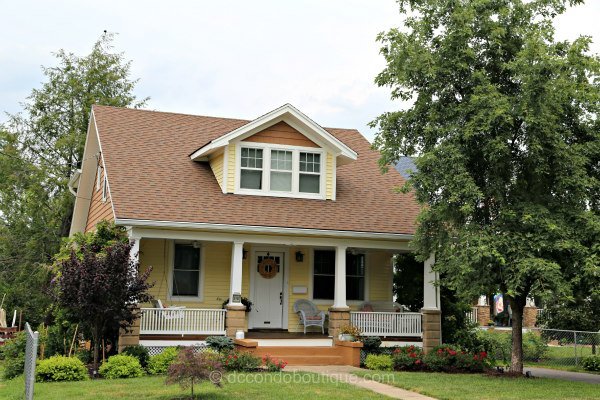 What started out as farmland nearly a century ago has now emerged as one of the DC area's most enviable neighborhoods, well regarded for its easy access to recreation, plus its affordable homes and spacious lots. The Alcova Heights of today, though, remains a unique destination, one that local homeowners hope to keep going for generations to come.
Although portions of the community date back to pre-Civil War times, much of the area really began to emerge in the 1920s. That's when a developer came in and purchased more than 140 acres of land, selling off the lots and laying out the future streets. He also coined the name "Alcova" to represent Alexandria County, Virginia.
The population really began to swell when water and sewer lines went in, along with telephone service. It also helped that a trolley ran less than a mile away and bus service soon began. Quickly, single-family houses began going up too, most of them constructed between the early 1920s to around 1950.
With several different styles to choose from, it's easy to uncover everything from a 1930s-style bungalow to a 1940s-style Cape Cod. There's also the choice of a two-story Colonial home with original wood floors or even a split-level home, as the majority of the residences are truly original, and you often won't find two exactly alike. For this reason it's also likely prospective homeowners will find a range of price-points, from older, more affordable homes to even some large, million-dollar homes.
While the houses vary, the spirit of the neighborhood cohesively works as one, with neighbors left to enjoy peaceful backyard barbecues, annual blocks parties and holiday celebrations together throughout the year. Neighbors also frequently band together to preserve the uniqueness of the area, from helping steer planned redevelopment projects to, most currently, working to save a walking trail, in efforts to keep the neighborhood connected and moving ahead towards the future.
Alcova Heights Homes For Sale
Alcova Heights Homes For Sale