Adams Morgan's 18th Street to Become a Pedestrian Zone
Posted by Mark Washburn on Wednesday, August 17, 2022 at 7:20 PM
By Mark Washburn / August 17, 2022
Comment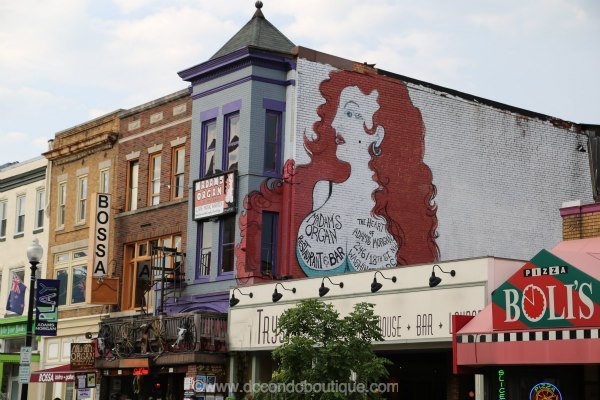 One busy street in Adams Morgan is about to become even friendlier to pedestrians. Starting later this month, a portion of 18th Street NW is slated to become pedestrian-only during certain days and hours.
The new pilot program officially begins August 21, with subsequent closings planned for September 4 and October 23. For now, 18th Street NW will only be closed these three Sundays between Columbia and Kalorama, between noon and 10pm.
It may be a new trial period for the pedestrian zone, but something similar occurred during the pandemic when the street closed to vehicles over a single weekend. While some local business owners, developers and others have pushed for a more permanent road closure since that time, it wasn't approved by the mayor's office until recently.
Supporters say the 2020 pilot street closure helped local businesses bounce back two years ago, and it's thought something similar could work again. If all goes well, the trial street closure could be expanded to include more days and times in the future.
For now, they'll be using police cars and trucks to block off the street, but eventually the plan is to install metal cables that stretch across the road and prevent traffic during certain days and hours. The Adams Morgan Business Improvement District wants a safer place for people to walk and bike in Adams Morgan, but also wants to entice people to get out and enjoy shopping, dining and more without worrying about traffic.
There are currently around 60 restaurants, bars, and shops in this part of Adams Morgan. The pilot program plans to bring in some street performers and workshops, as well as what its calling "streateries".
Businesses will be able to set up tables, but outside vendors won't be allowed to set up in the vehicle-free zone. The pilot program is being funded by a $525,000 grant.
Search Adams Morgan Condo Developments